Helping to reduce fine dust
In order to get to grips with fine dust pollution, especially in big cities, all kinds of measures are being taken or considered. In cooperation with its development partner Hitachi Automotive Systems, MANN+HUMMEL has made substantial progress with its brake dust particle filter and therefore also towards the improvement of air quality.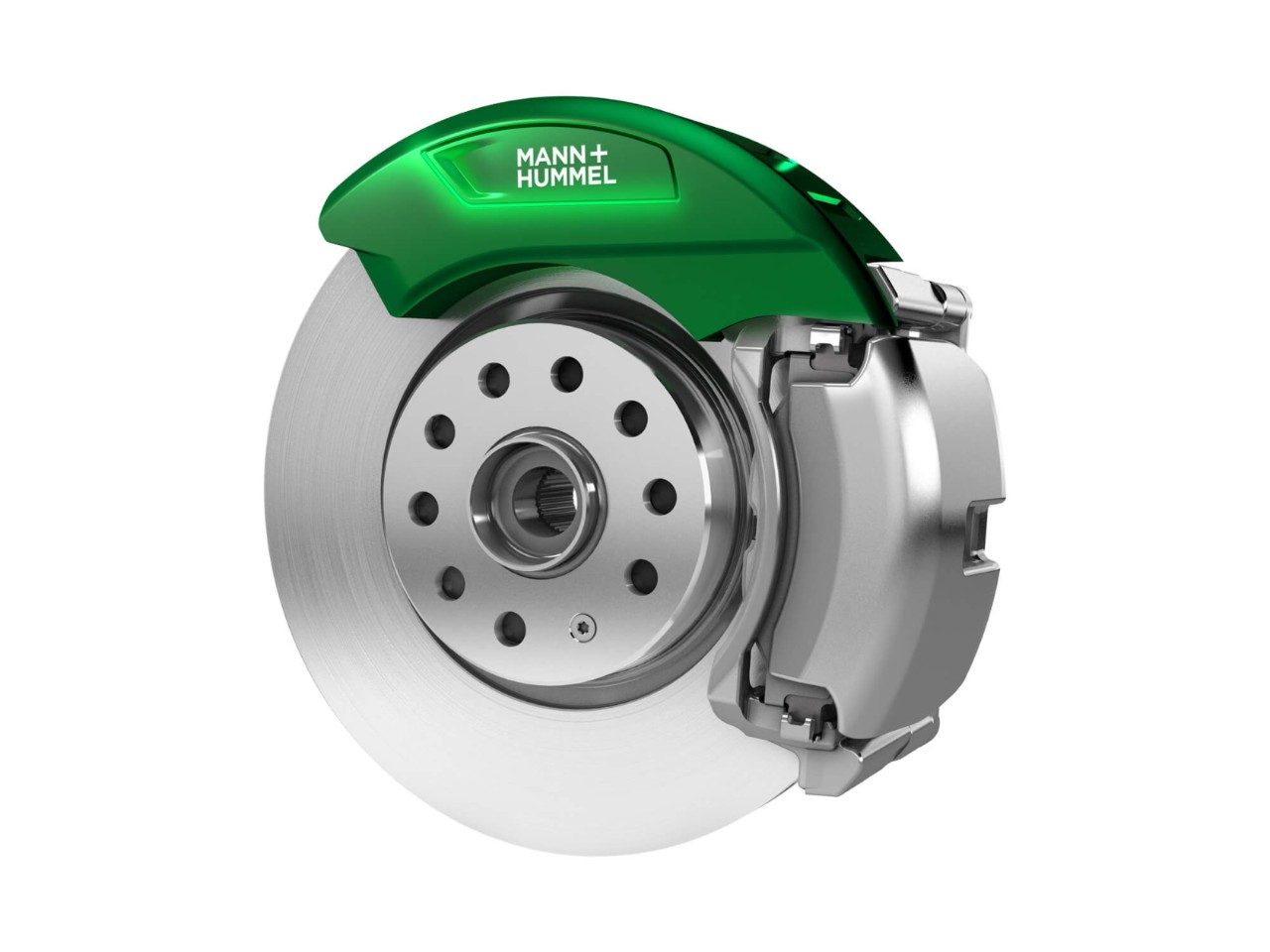 MANN+HUMMEL brake dust particle filter
MANN+HUMMEL addresses the problem by offering a solution to tackle the emissions generated by the disc brakes of the vehicles. The passive brake dust particle filter with non-woven metal fibers is fitted directly to the caliper and directly retains particle emissions on the brake. The filter fits in all installation spaces and can be adapted to different brake sizes and concepts. As a result, there is considerable customer interest in the product already before the product has gone into series.
Together with its development partner Hitachi Automotive Systems MANN+HUMMEL has now concluded extensive pre-series tests and confirmed the technical performance and robustness of the innovative filter and its ability to reduce brake dust emissions. The filtration experts at MANN+HUMMEL achieved this by combining their product expertise with the system and test know-how of Hitachi Automotive Systems.
The filters were subject to extensive tests at the test center of the development partner in Paris, France, and the MANN+HUMMEL technology center in Ludwigsburg, Germany. The tests focused on the three areas of strength and mechanical characteristics, temperature stability, and environmental conditions. In order to examine the mechanical strength, for example, endurance tests were carried out with different oscillation, acceleration and vibration profiles. The temperature stability was confirmed with the aid of temperature shocks and trials high up in the Austrian Alps. In addition, the filters were subject to the impact of fine granules and large iron balls in order to test the influence of ambient factors such as stone chips. The brake used in the tests from Hitachi Automotive Systems is produced in series. Thanks to the easy integration of the brake dust particle filter, it was not necessary to modify the brake for the tests. This also enables a retrofit solution for the brake dust particle filter to existing vehicles.
The tests confirm the operational capability of the filter, indicate potential for improvements, and show the way towards a series release. In addition to tests carried out on test benches and the validation processes carried out by MANN+HUMMEL, further coordinated vehicle tests are planned in future. When one considers that each year around 8,000 tons of brake dust are created in Germany (Source: German Environment Agency TREMOD v5.83) and that 90 percent of this consists of the fine particles which are particularly harmful to health, quick progress is an important priority. For this reason MANN+HUMMEL is working intensively on the promising brake dust particle filter.
MANN+HUMMEL Brake Dust Particle Filter