Air cleaners for heavy duty applications
For decades MANN+HUMMEL has been developing and producing tailor-made air cleaner systems for a wide range of applications. From a simple air filter element with housing to complex air cleaner systems with dirty and clean side duct, safety element and dust pre-separator, a great deal is done to meet the needs of our customers. The air cleaner systems range from small to big engines and convince with numerous functional integrations.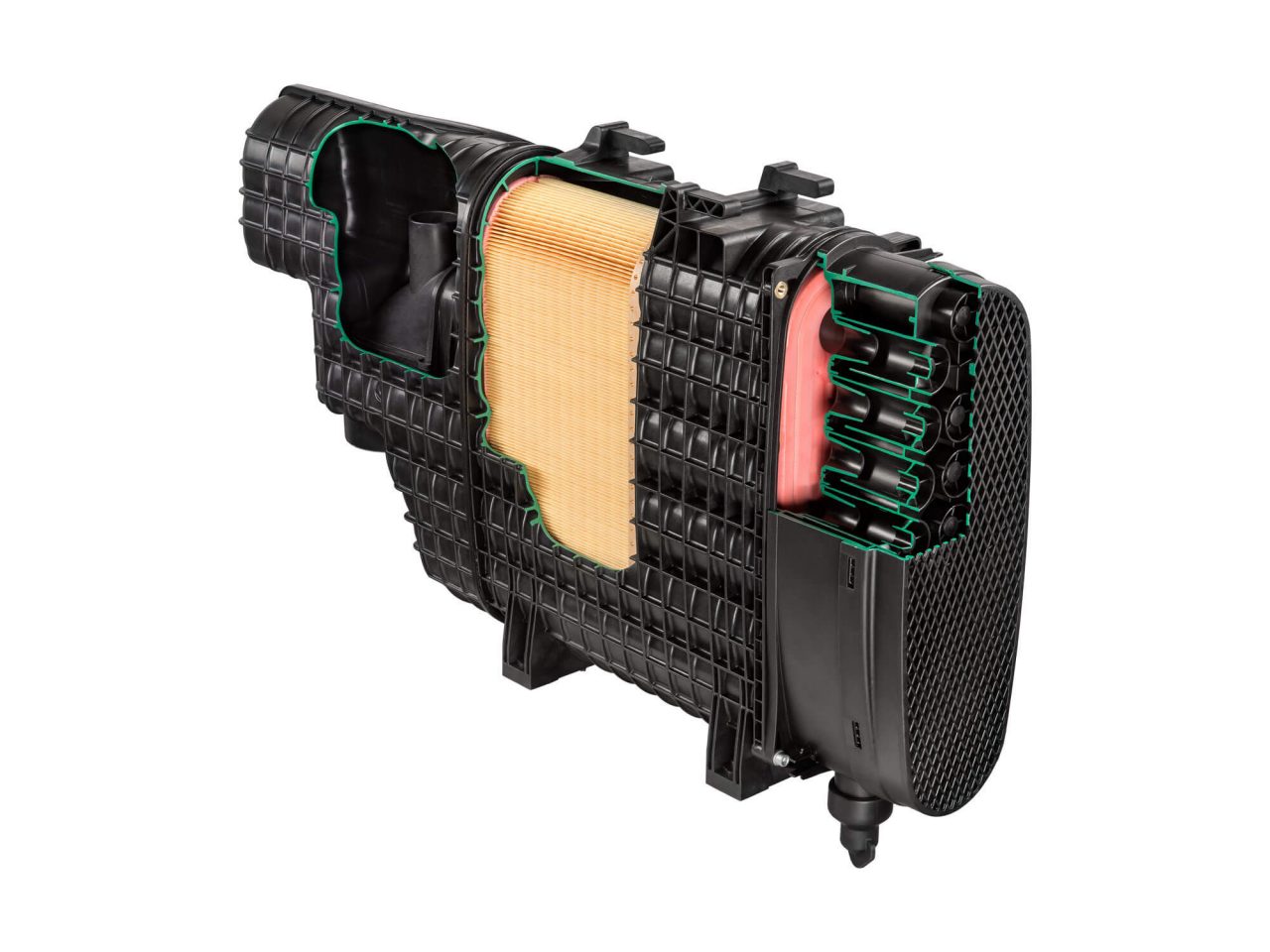 Air cleaner system with Exalife filter element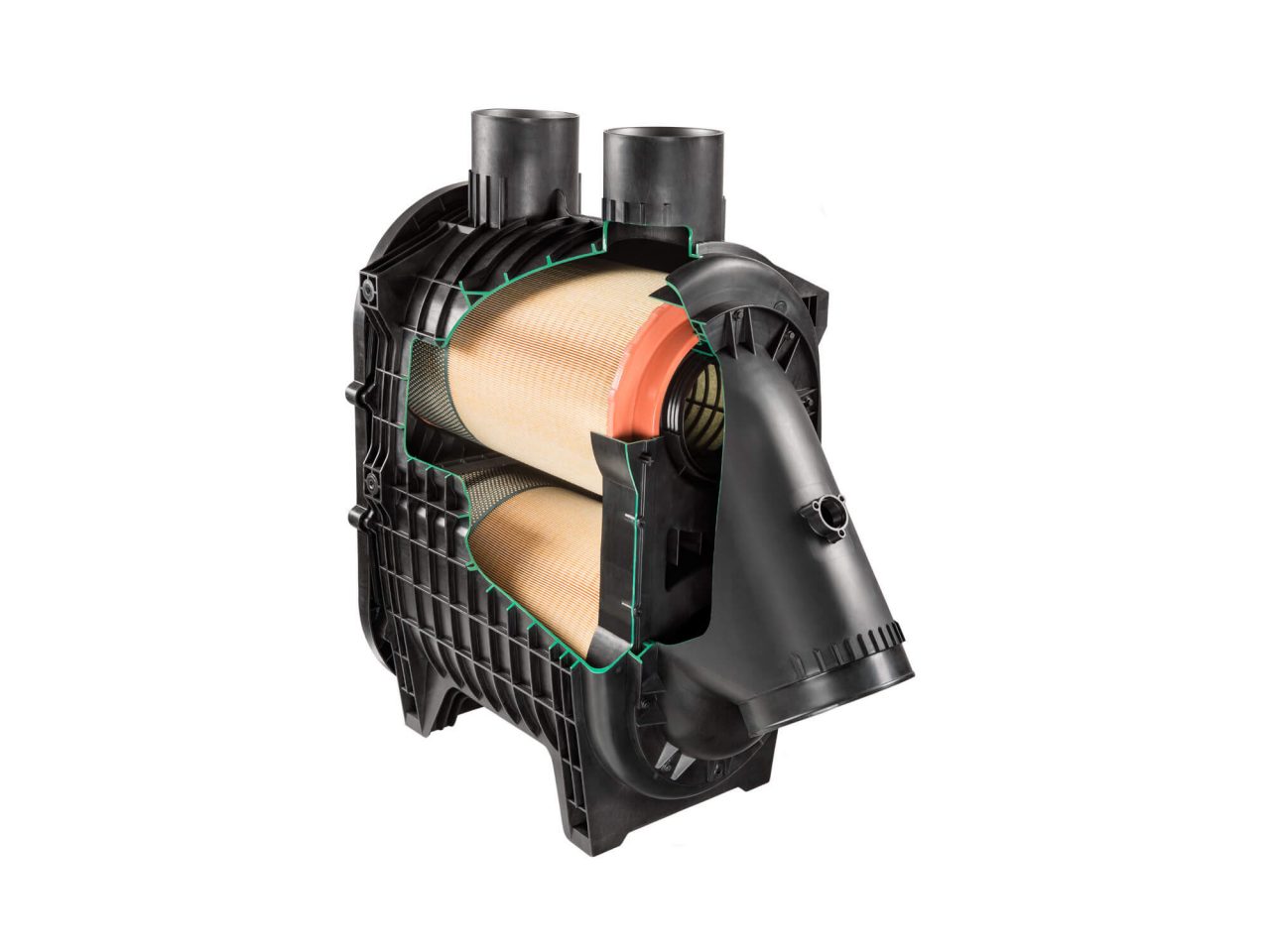 Air cleaner system with very high dust holding capacity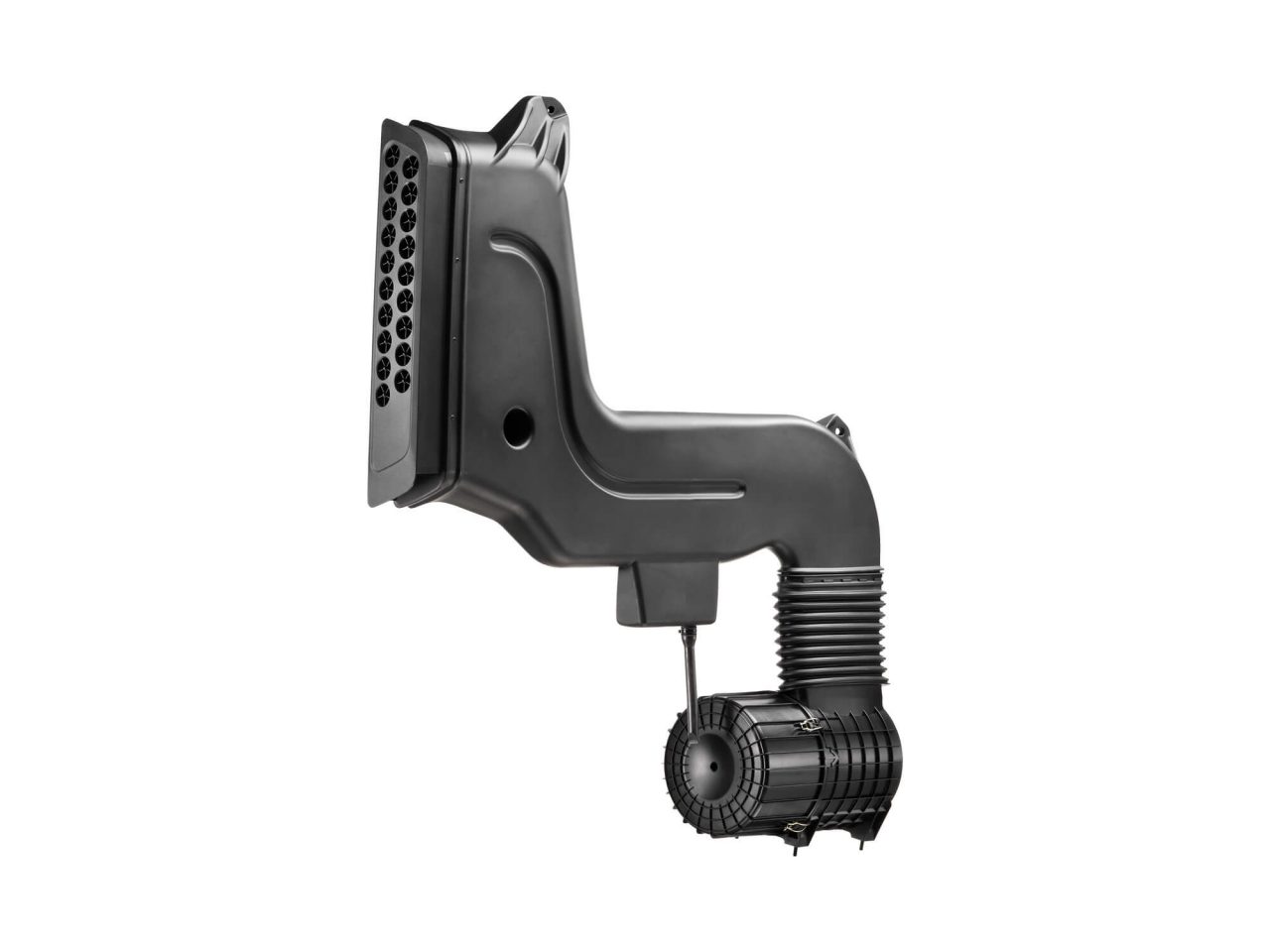 Air cleaner system with dirty side duct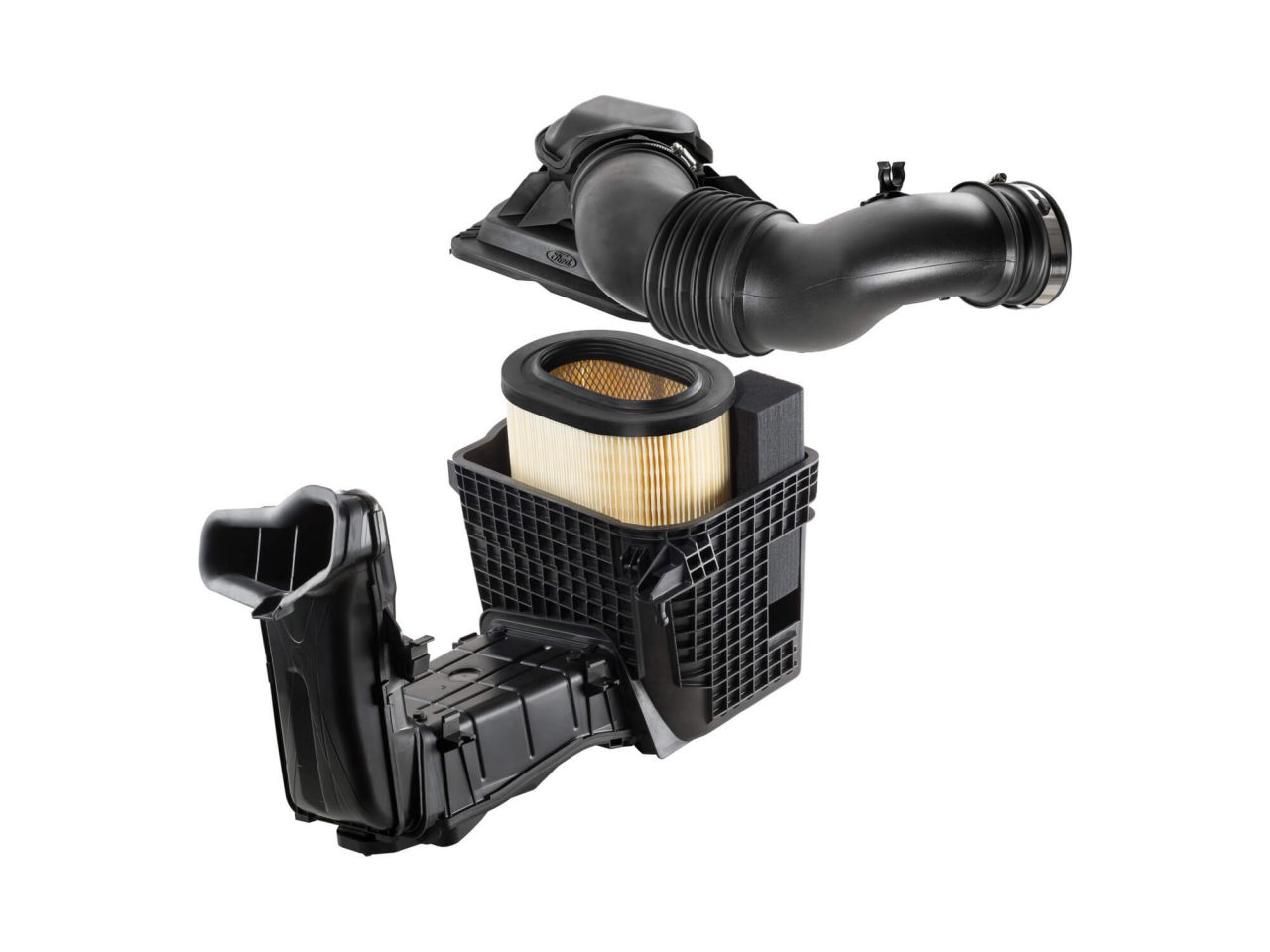 Air cleaner system for pick-up applications
Best utilization of installation space with customized filter elements in needed shape and size
Efficient air filter media to meet the future requirements
Water separators, dust pre-separators and acoustic components can be integrated
Optional safety element available
Easy service of main and safety filter element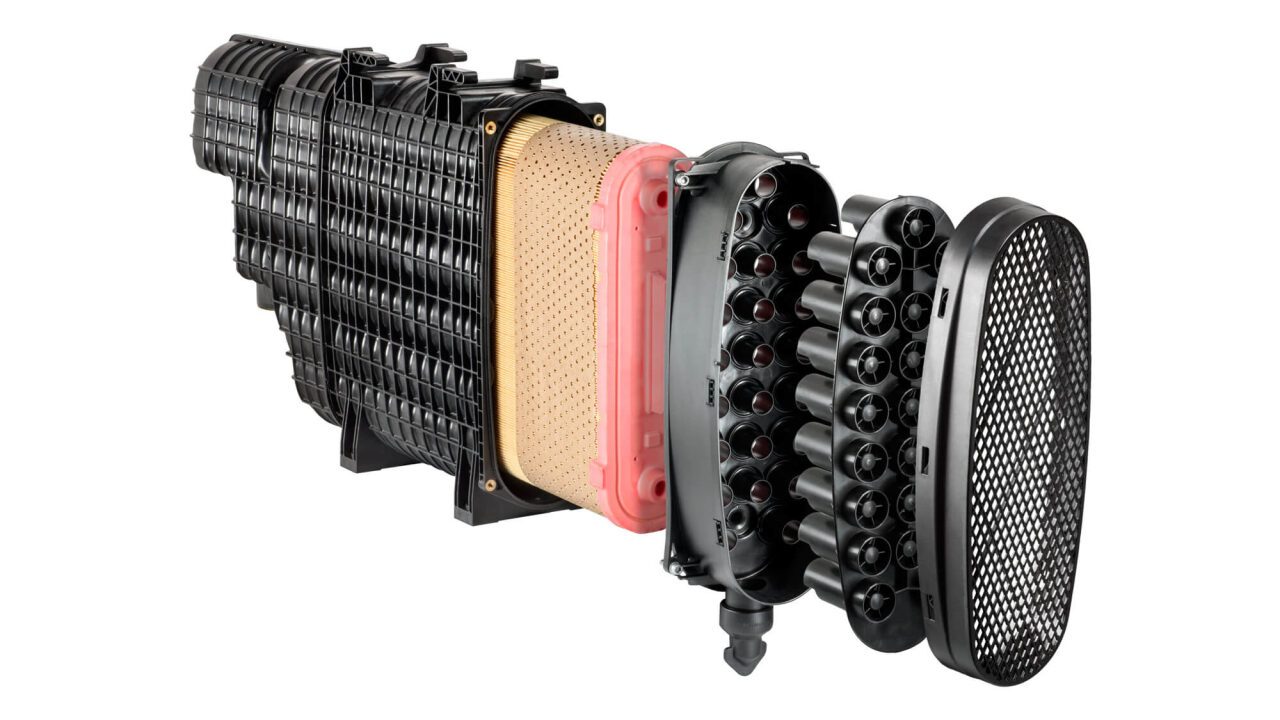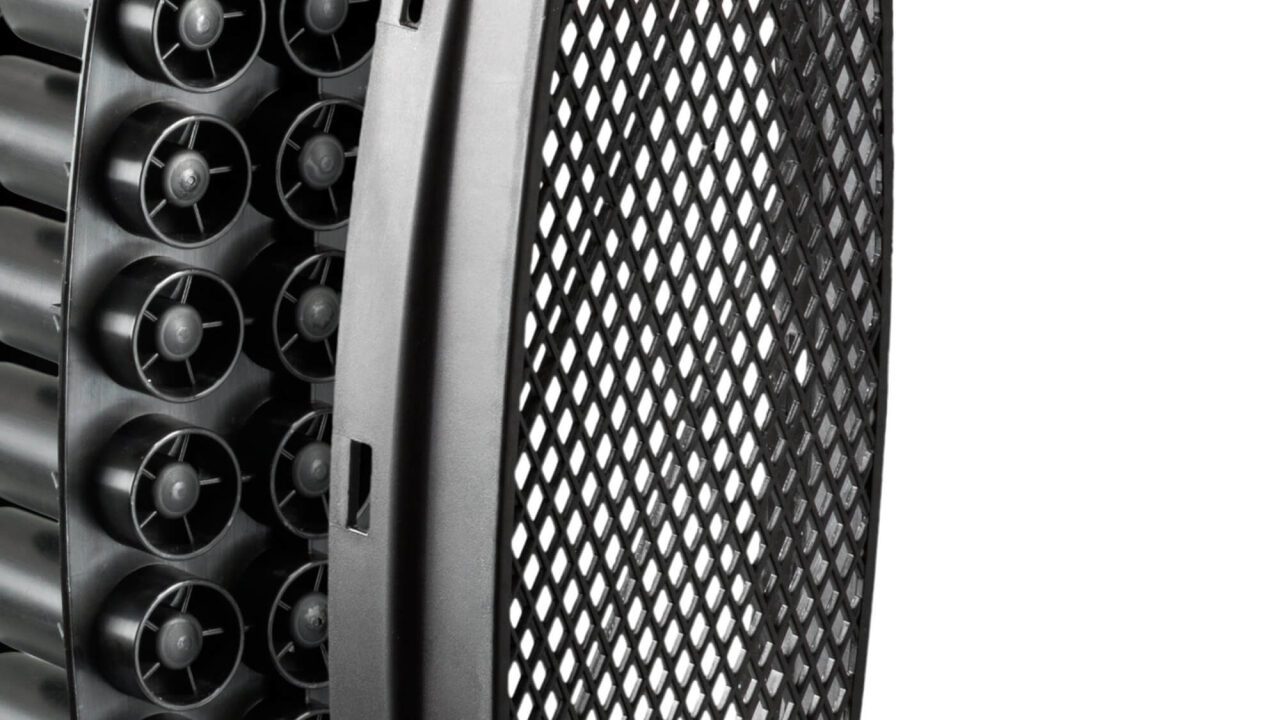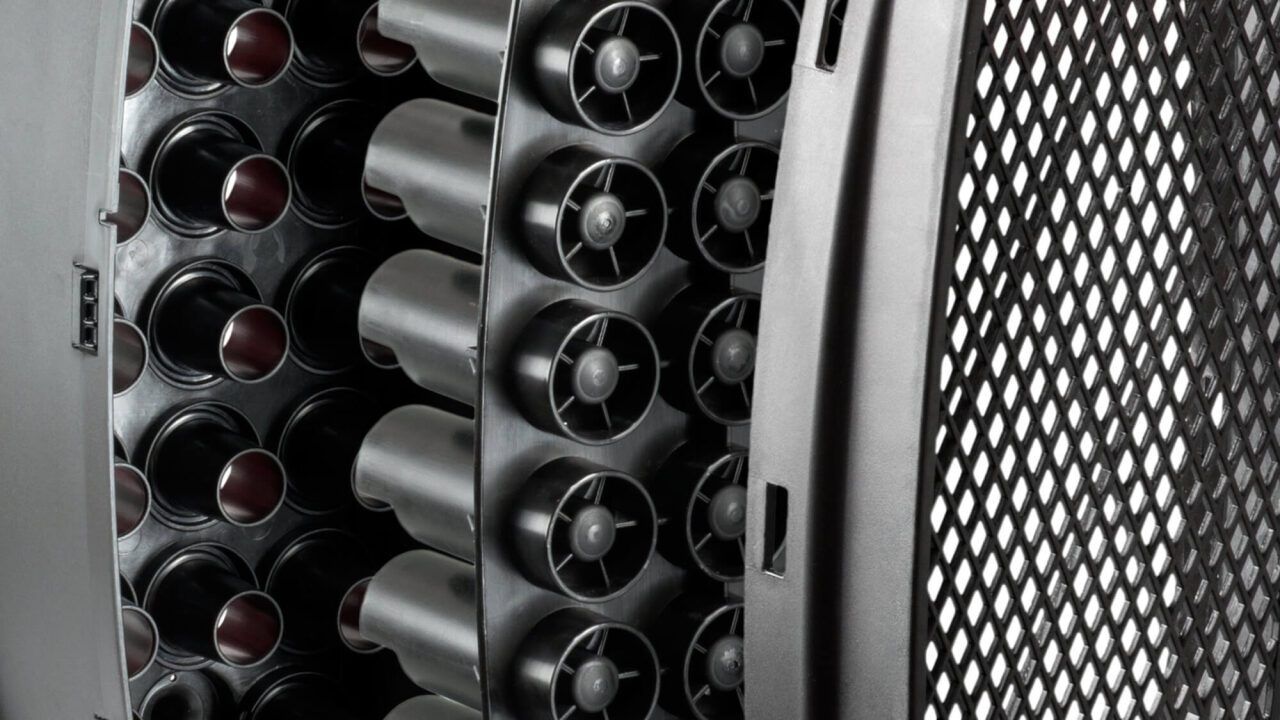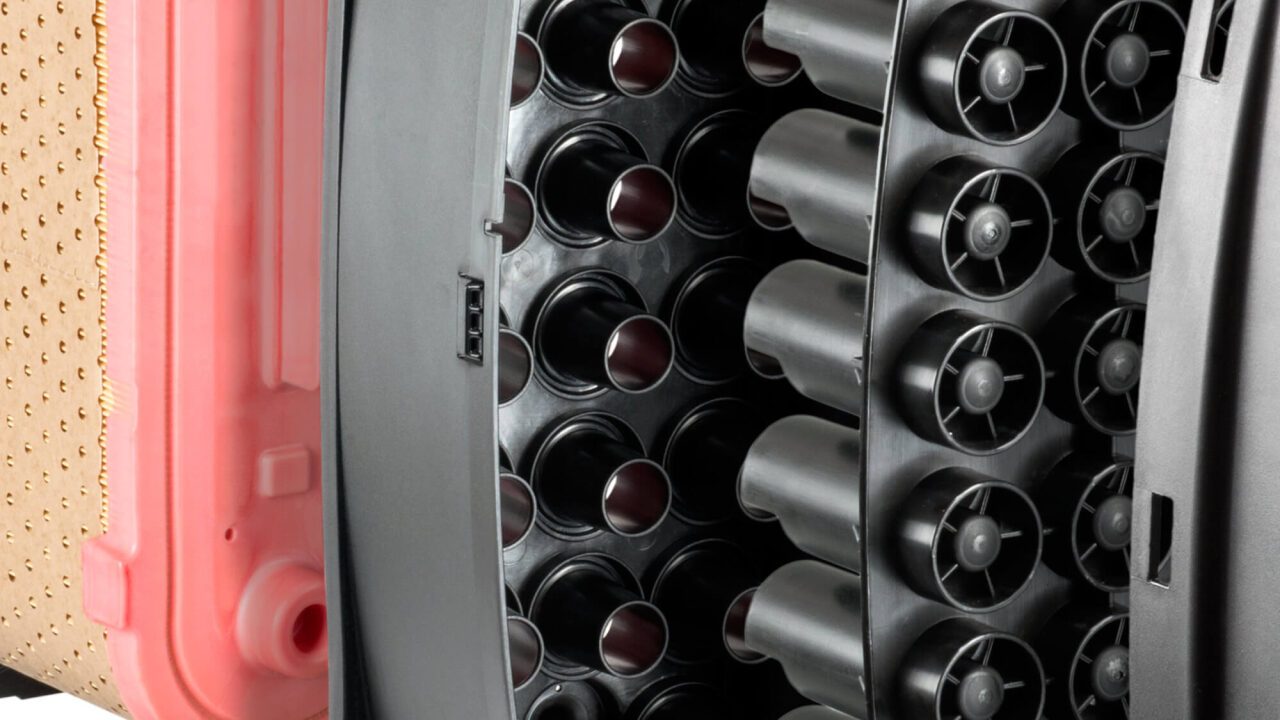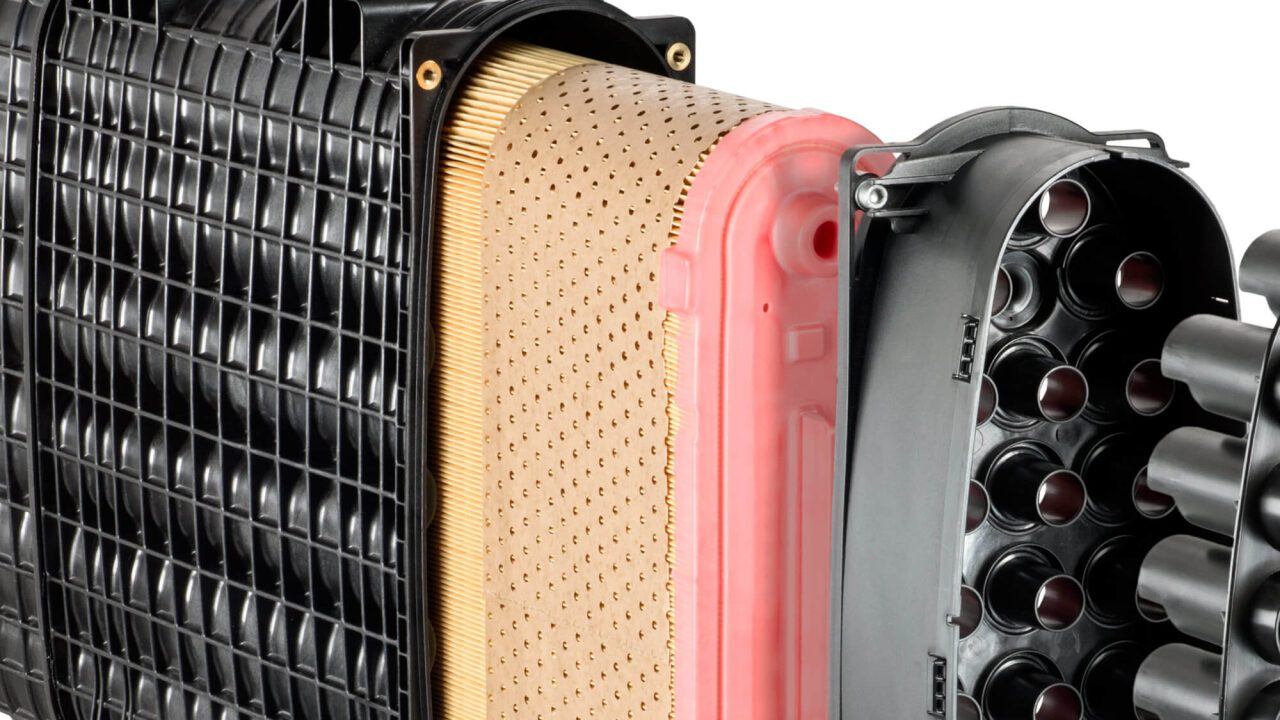 Air cleaner housing
Innovative shape makes maximum use of available installation space behind the cabin. The housing incorporates a resonator, a service switch and enables the mounting of the coolant reservoir on top.
Intake grid
Holds back coarse particles like cigarettes or leaves.
Cyclone upper part
By the action of cyclone flaps the air acquires a rotational motion. Through the centrifugal forces dust particles in the intake air are conducted by internal walls of the cyclone upper part.
Cyclone lower part
Air passes through the openings formed between the cyclone upper and lower part and dust returns to the environment through the dust discharge valve.
Air filter element
Oval filter element with acoustic chambers and unique polyurethane end plates.
Oval Filter Element - Excellent Solution
The latest air cleaner generation of MANN+HUMMEL for use in commercial vehicles from Daimler has a higher performance than ever before. The combination of its oval filter element and improved flow characteristics does not even require any more installation space.