Engine oil filters for passenger cars
Oil filters remove solid particles from the oil that accumulate in the lubrication circuit due to contamination and wear. With outstanding particle filtration and dirt holding capacity, oil filters from MANN+HUMMEL offer optimum protection and long service intervals. Thus, they make a significant contribution to the durable and economical operation of engines and vehicles. Engine oil filter systems from MANN+HUMMEL are available as spin-on oil filters as well as filter modules. Optionally, further functions such as oil cooling, oil pressure and oil temperature measurement can be integrated into customized oil filter modules for car engines.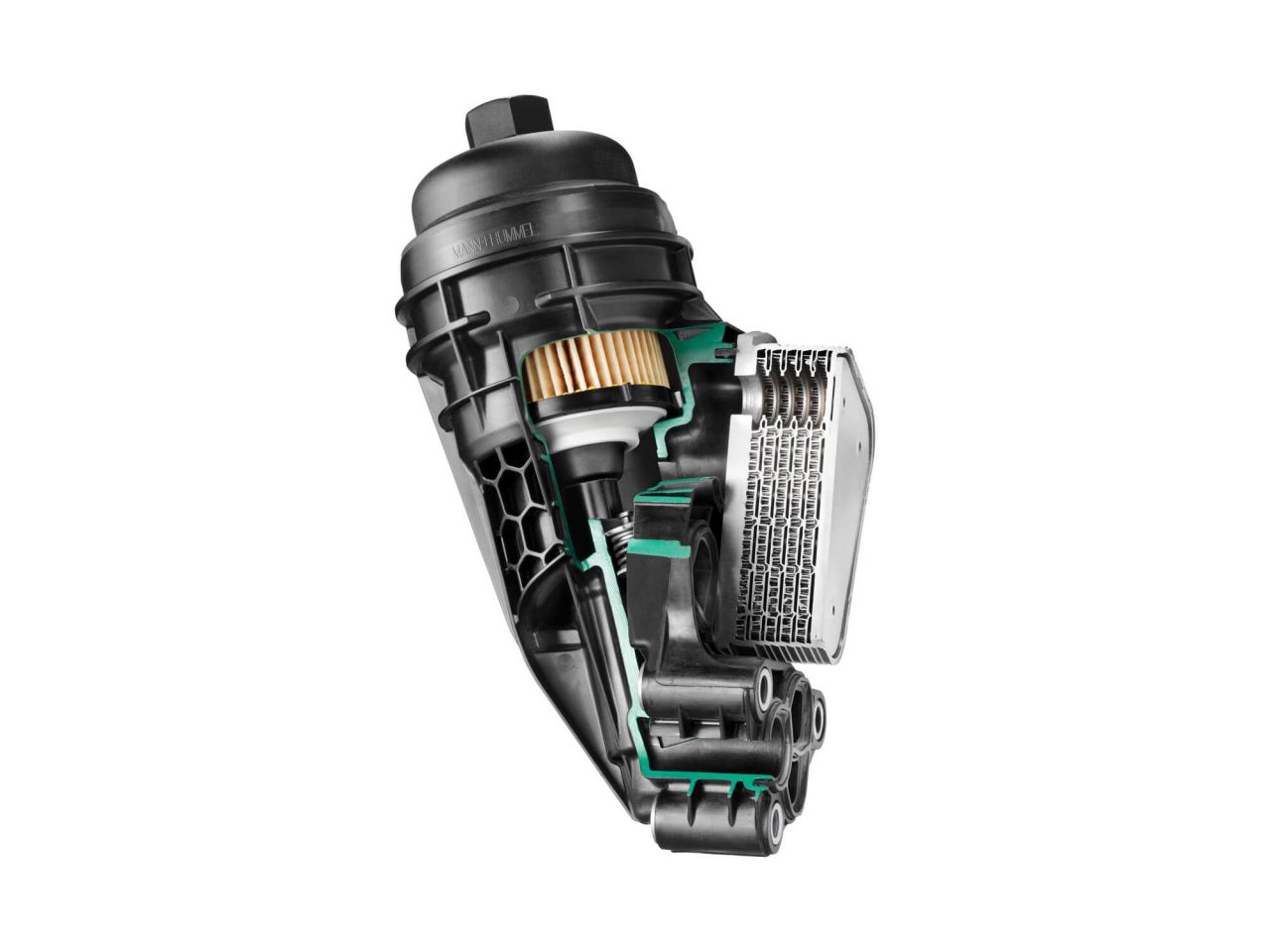 Oil filter module with high functional integration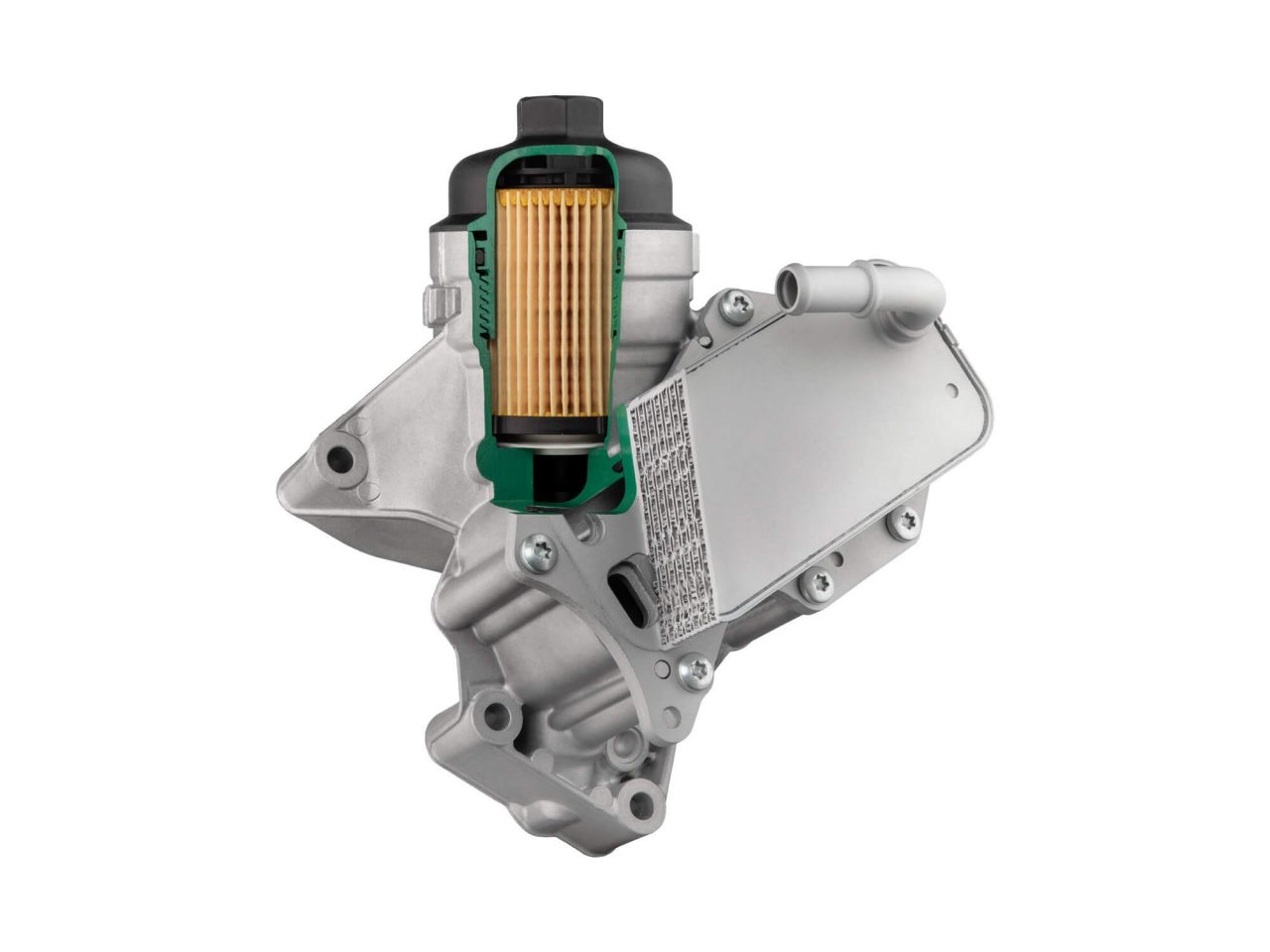 Oil filter module with die-cast aluminum housing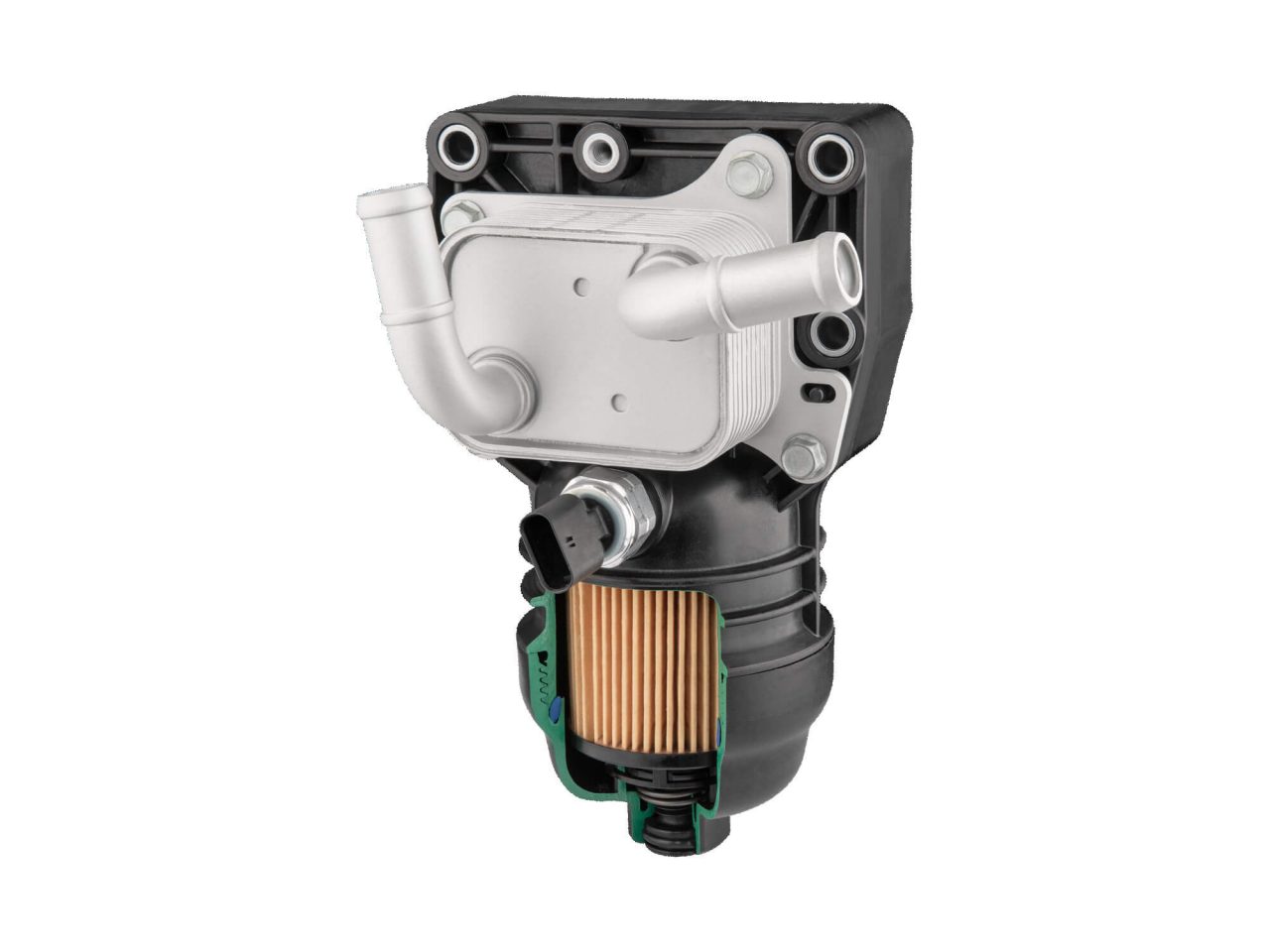 Oil filter module with plastic housing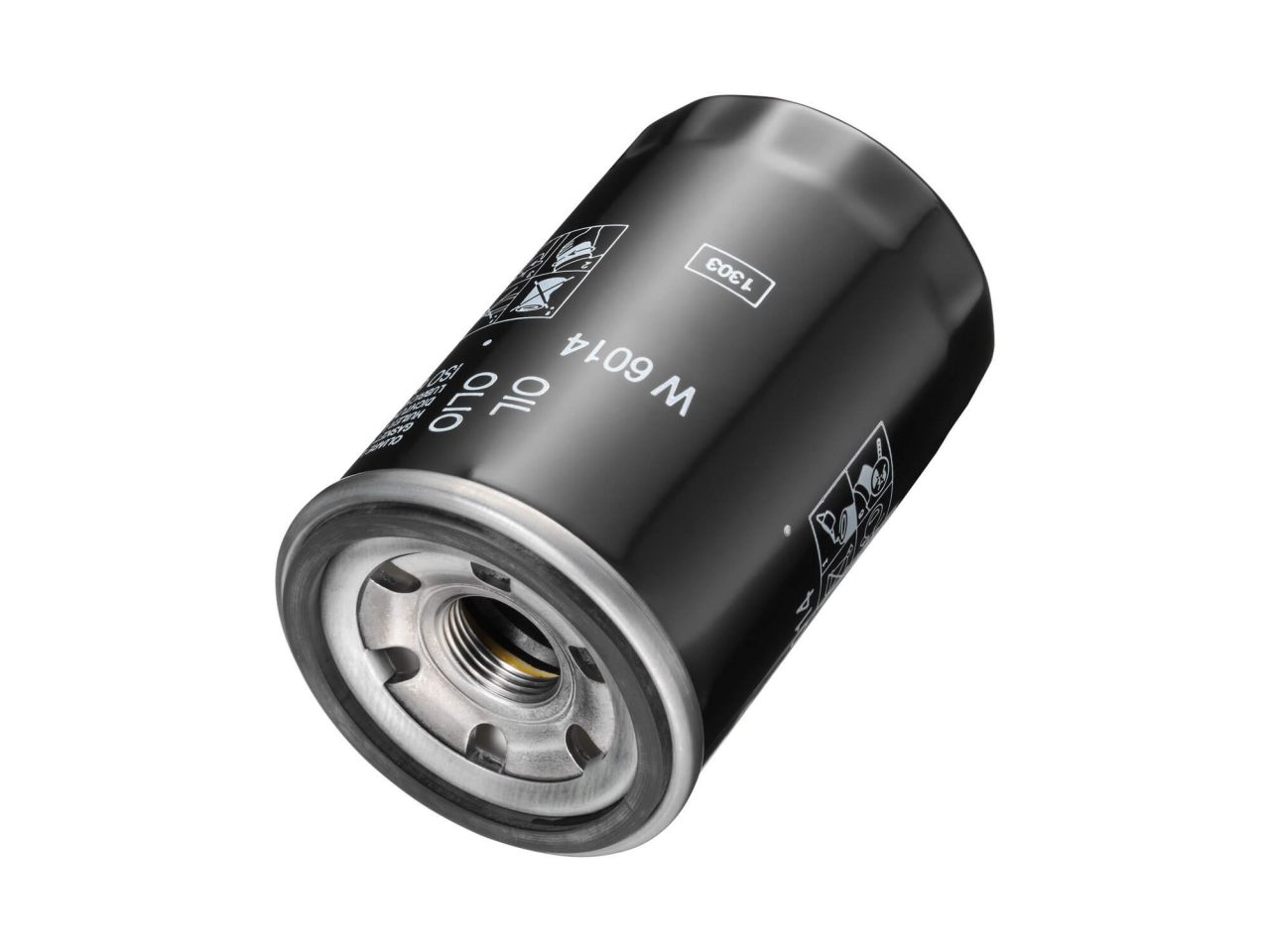 | Technical features | Oil filters |   |
| --- | --- | --- |
| Volume flow range | 25 to 70 l / min |   |
| Seperation efficiency | 50 % at 7 to 20 µm |   |
| Service interval | 2 years and up to 50.000 km |   |
| Operating temperature | -40 to 150 °C |   |
Maximum system efficiency thanks to high dirt holding capacity with minimal pressure loss
Available with a variety of environmentally-friendly high performance MULTIGRADE oil filter media
Fast, easy and clean service
Oil filter modules
Robust designs meet highest technical requirements
Integration of various functions to fulfill individual customer demands e.g. pressure and temperature control
Spin-on oil filter
Standardized design
Quickly available worldwide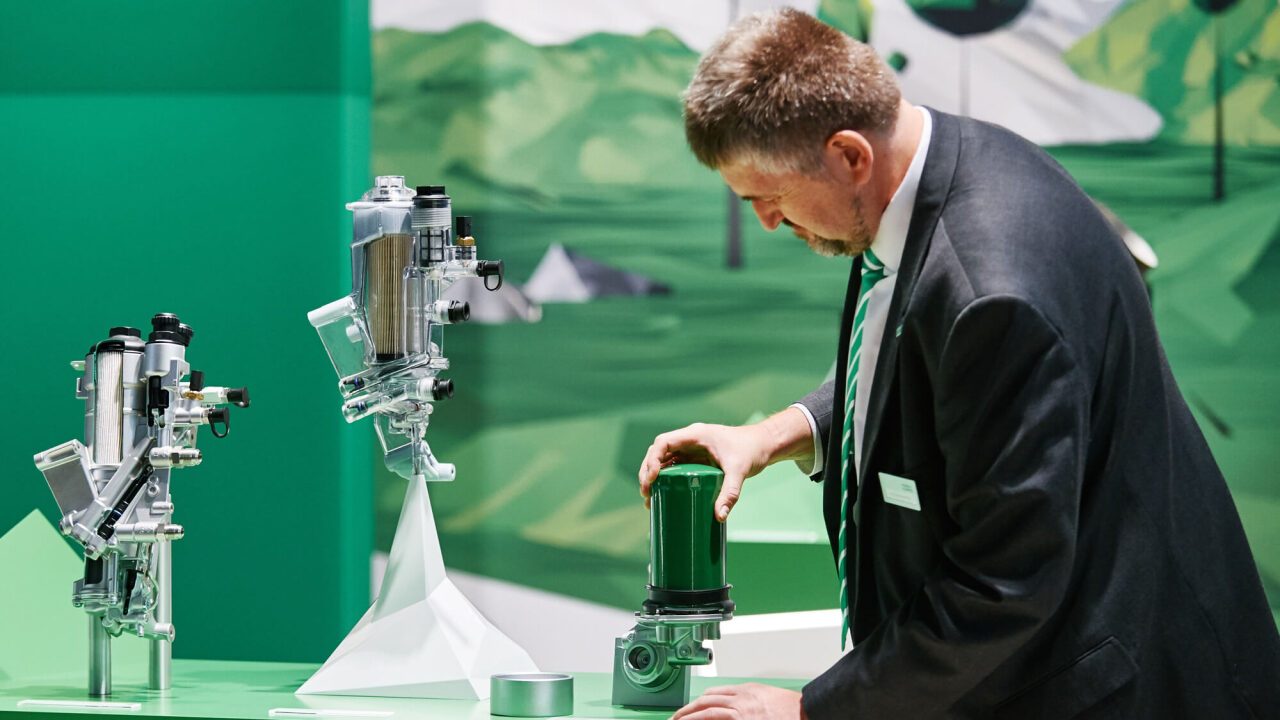 Perfect connection
Experts involved in the development of basic concepts, processes and series projects at MANN+HUMMEL have successfully developed and tested an innovative plastic-aluminum hybrid design for liquid filter modules used in trucks.