Integrated fine dust particle filter
Fine dust is a danger to human health and pollutes the environment. The integrated fine dust particle filter has been developed by MANN+HUMMEL in cooperation with HBPO, the global frontend module specialist. The flexible filter element is integrated between cooler and bumper. This solution can be fitted to previously unused installation space in the front end module and allows every new vehicle to improve its fine dust emission balance.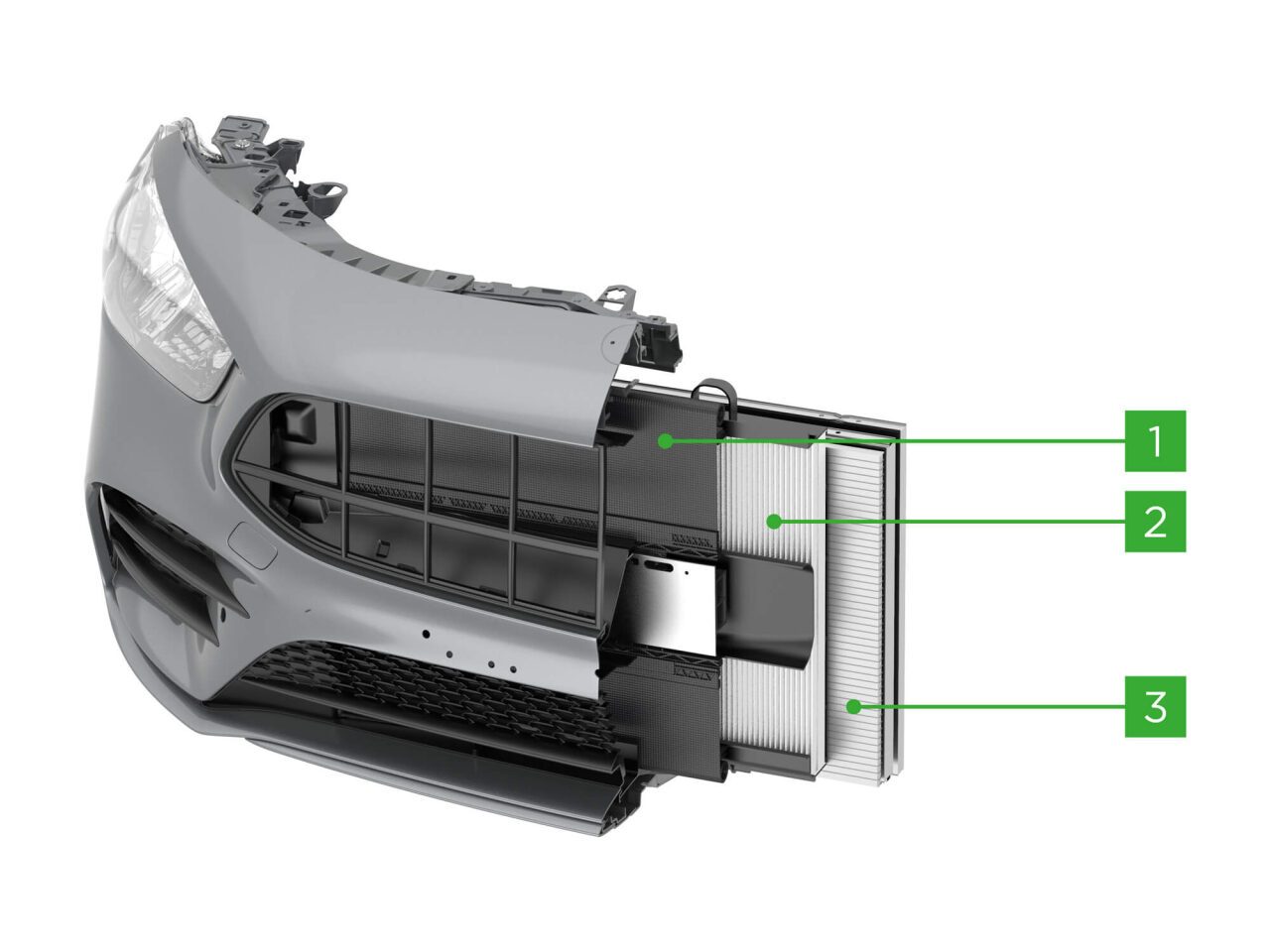 Integrated fine dust particle filter from MANN+HUMMEL
1 Rollo-Shutter from HBPO

2 Integrated fine dust particle filter

3 Cooler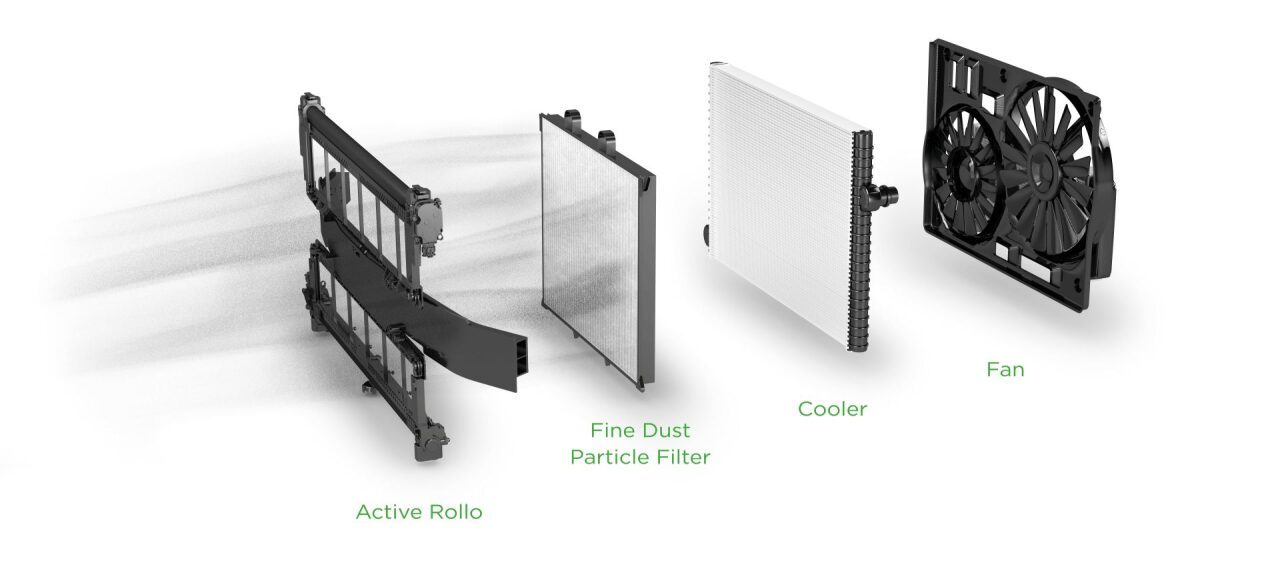 High air permeability for reducing the influence on the thermal management to the minimum
Dust holding capacity for guaranteeing the annual service interval 
Filtration efficiency for maximizing the PM10 reduction
Efficient filtration of fine dust contributes to cleaner mobility
Fast and easy service without tools
Market ready and customized solution available for contributing to a PM10 emission neutral vehicle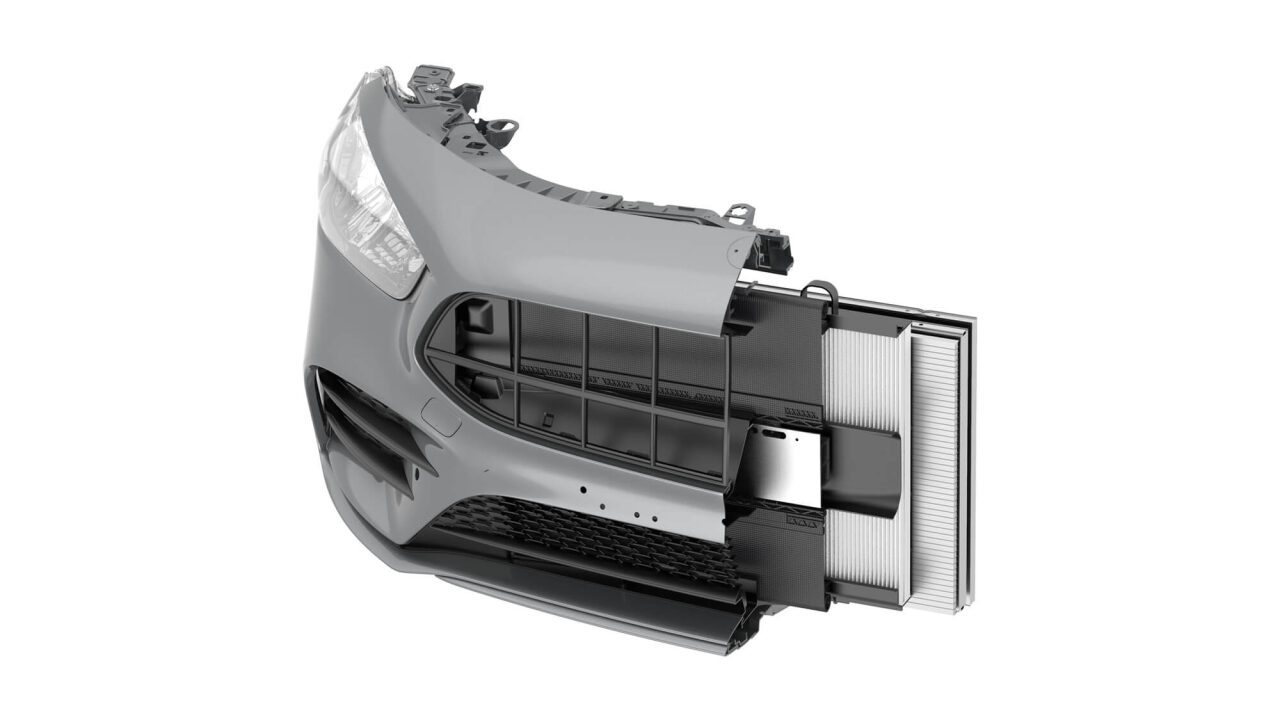 Integrated filtration solution improves emission balance

As an extension of the wide range of initiatives aiming to reduce fine dust pollution, MANN+HUMMEL has developed a world premiere in cooperation with HBPO. The pioneering concept of the innovative fine dust particle filter can now also be integrated into the front end of new vehicles.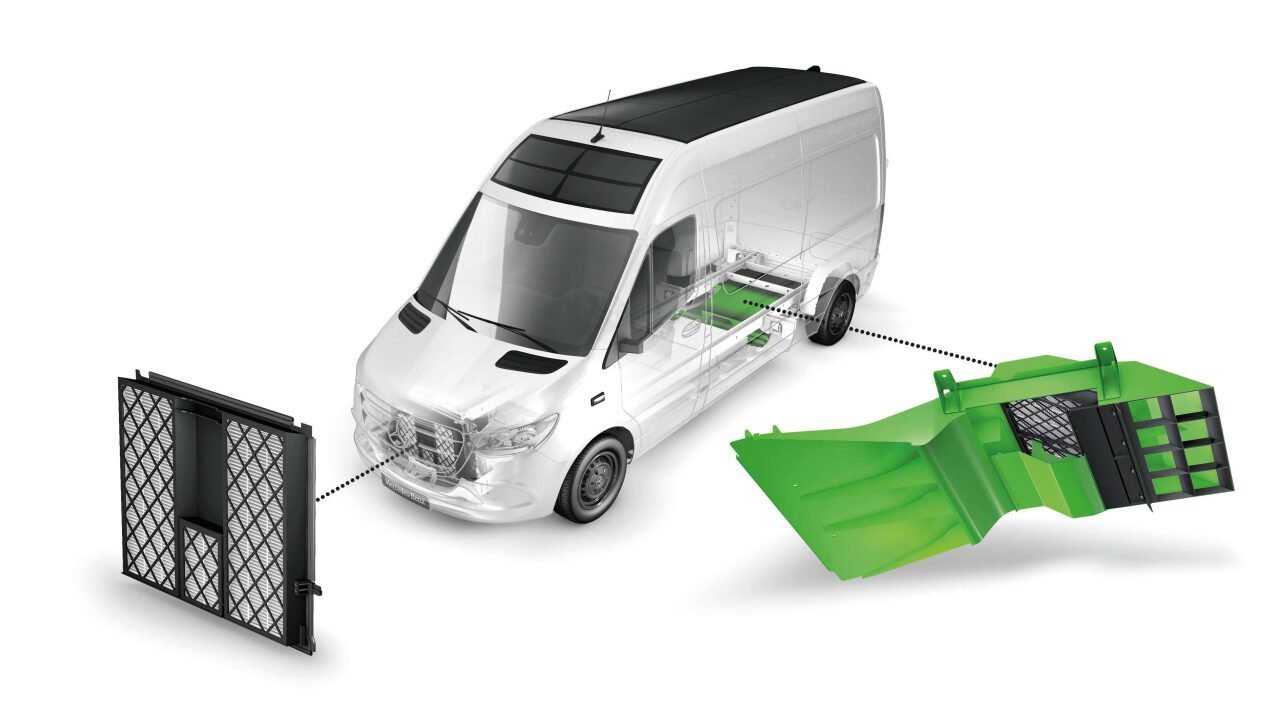 More sustainability and less fine dust in urban delivery traffic
MANN+HUMMEL provides innovative fine dust particle filters for Mercedes-Benz sustainability project that offset the vehicle's particulate emissions by more than 50 percent. With its technology demonstrator the SUSTAINEER Mercedes Benz Vans is providing us with a tangible impression of just how sustainability in urban delivery operations may look in the future.