Not only dirt particles but also water droplets have a direct effect on components of the injection system. This is particularly important for modern common rail systems, which place high demands on fuel quality. Fuel pre-filters from MANN+HUMMEL reduce the level of contamination of the fuel with water even before the feed pump in the low-pressure circuit, thus reliably protecting the injection system. MANN+HUMMEL offers also economical, pressure-loss optimized and high-flow inline filters. 
The innovative WAVELOCK bayonet interface for various liquid filter applications enables easy, quick and clean servicing. Read more about WAVELOCK.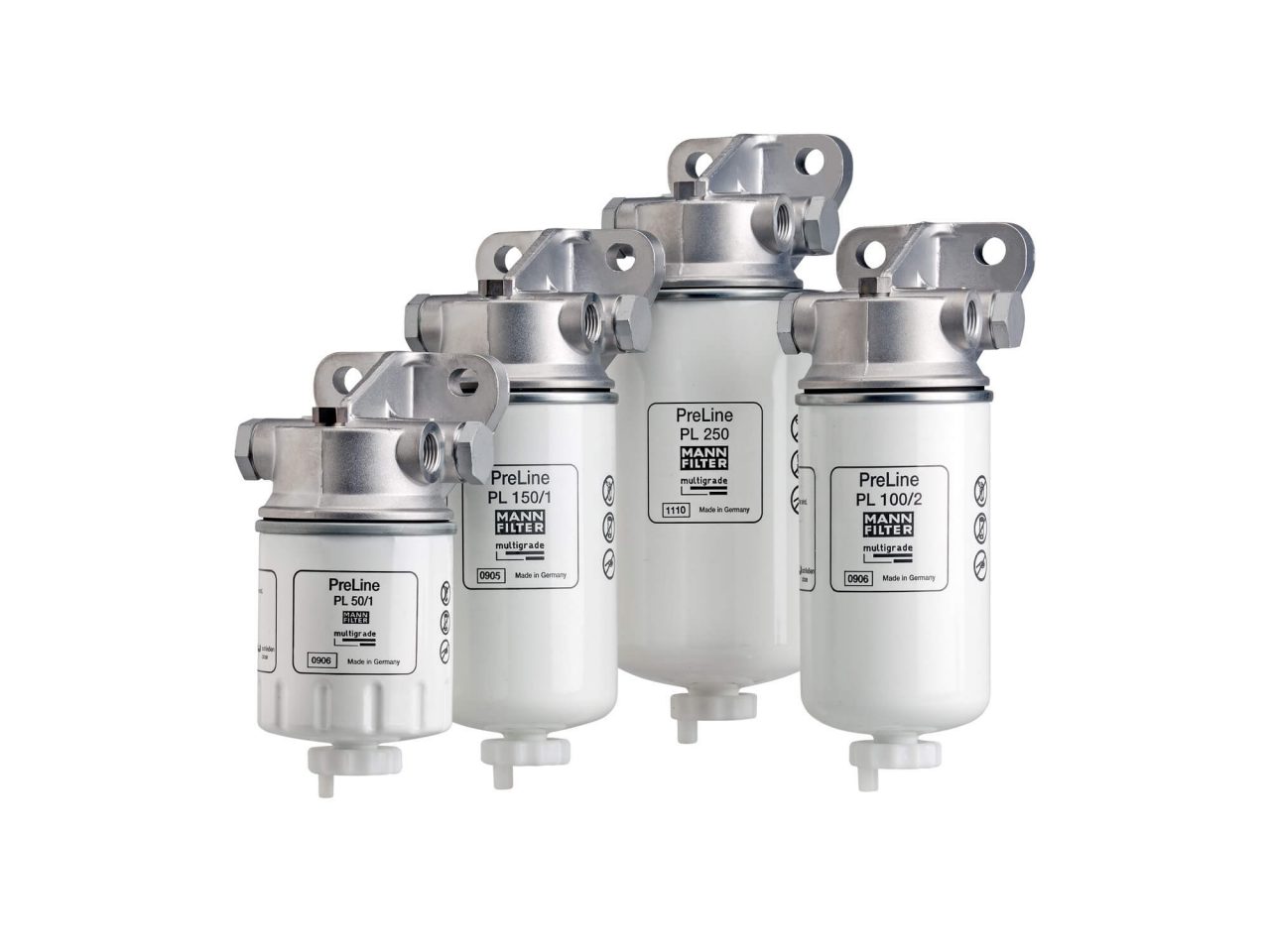 Pre-filter series PreLine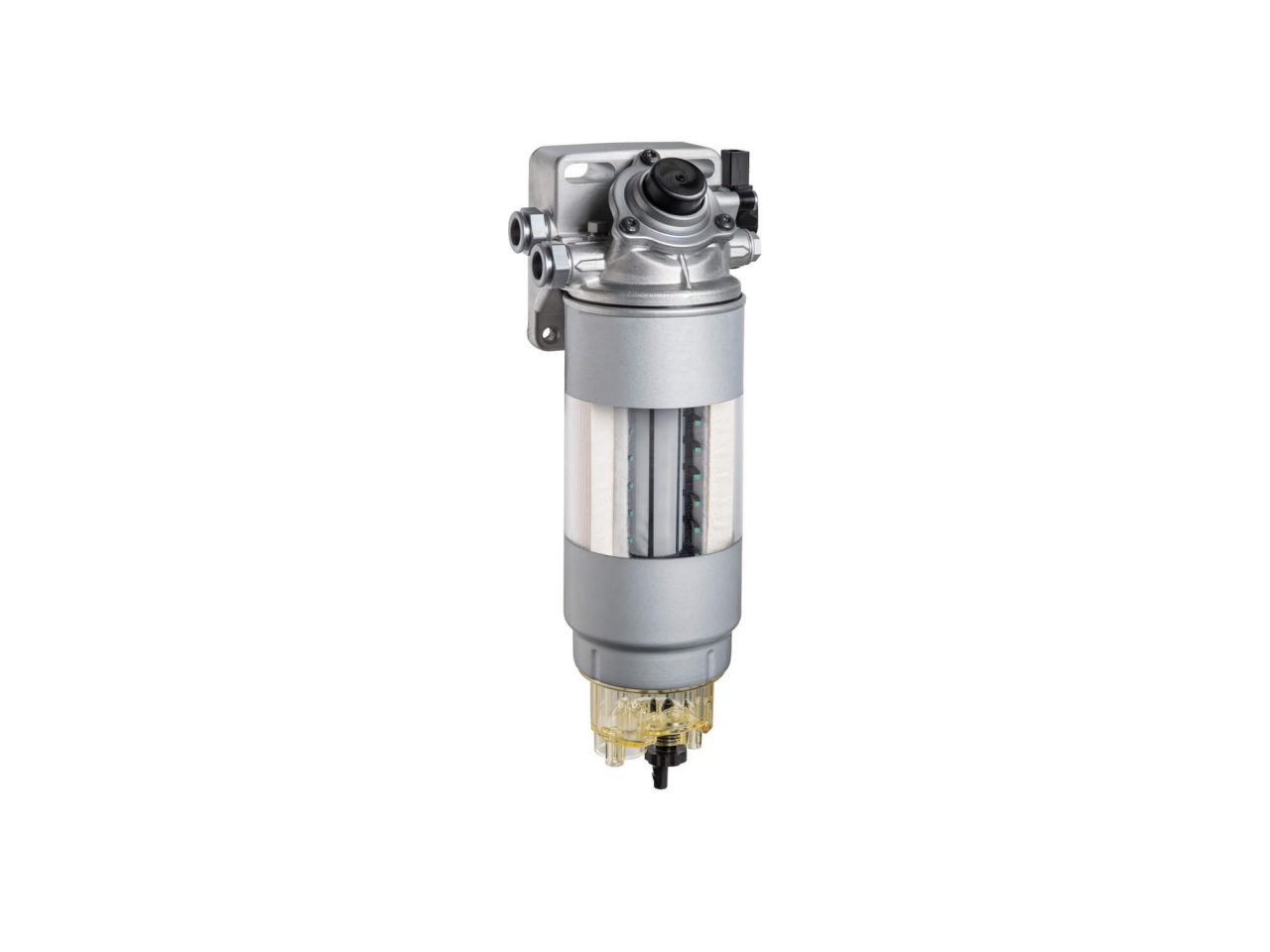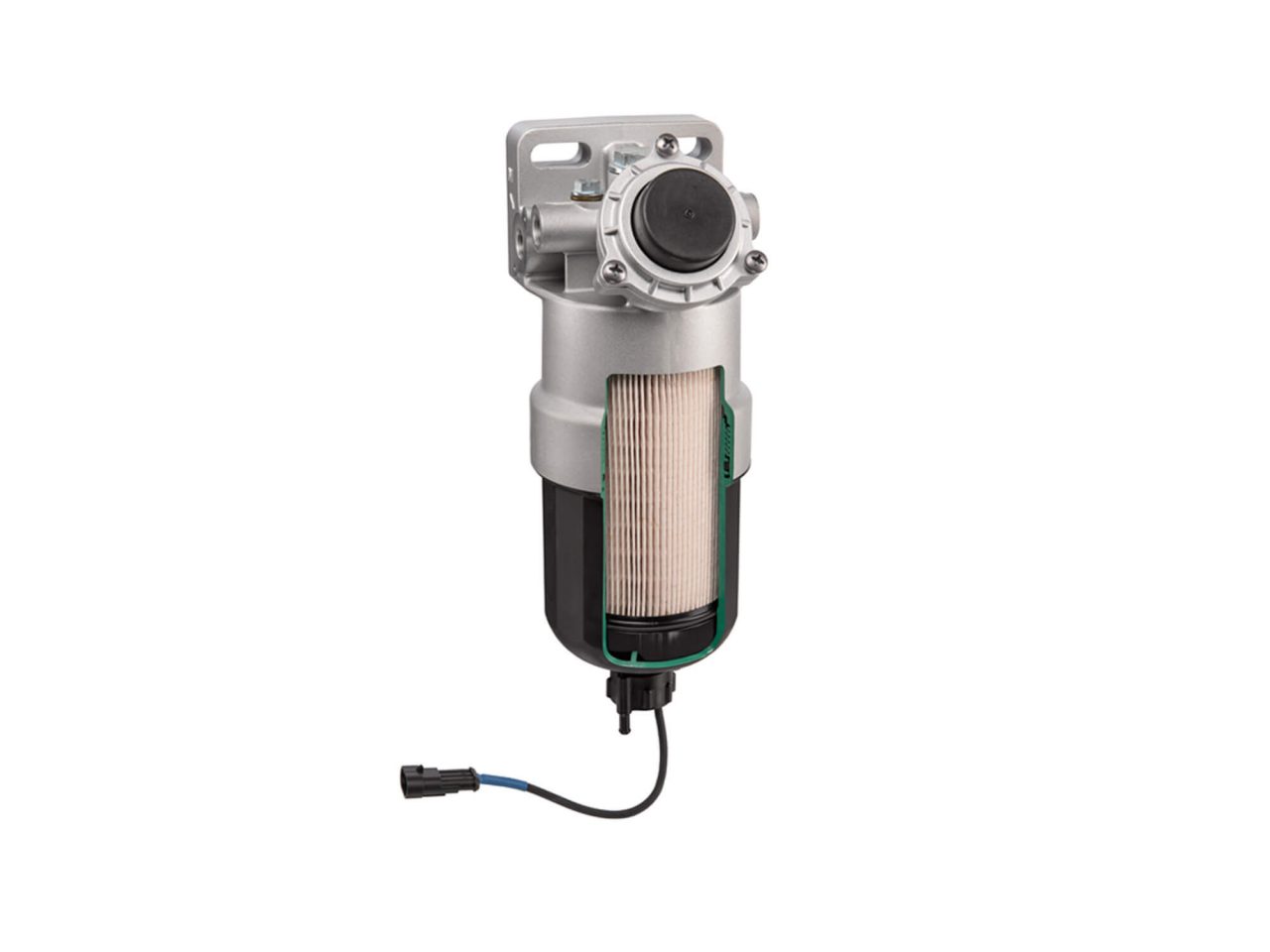 Fuel pre-filter as cartridge solution
| Technical features | Fuel pre-filters |
| --- | --- |
| Volume flow range | 50 – 1200 l/h |
| Water separation | Up to 99 % |
| Initial filtration efficiency | > 40 % - 85 % @ 4 µm (c) |
| Service interval | 1000 h or 150.000 |
| Operating temperature | -40 °C up to 120 °C |
Highly efficient protection of the injection system against water and particles
Highly efficient MULTIGRADE filter media
Unique three-stage water separation
High dirt holding capacity
Modular system for excellent flexibility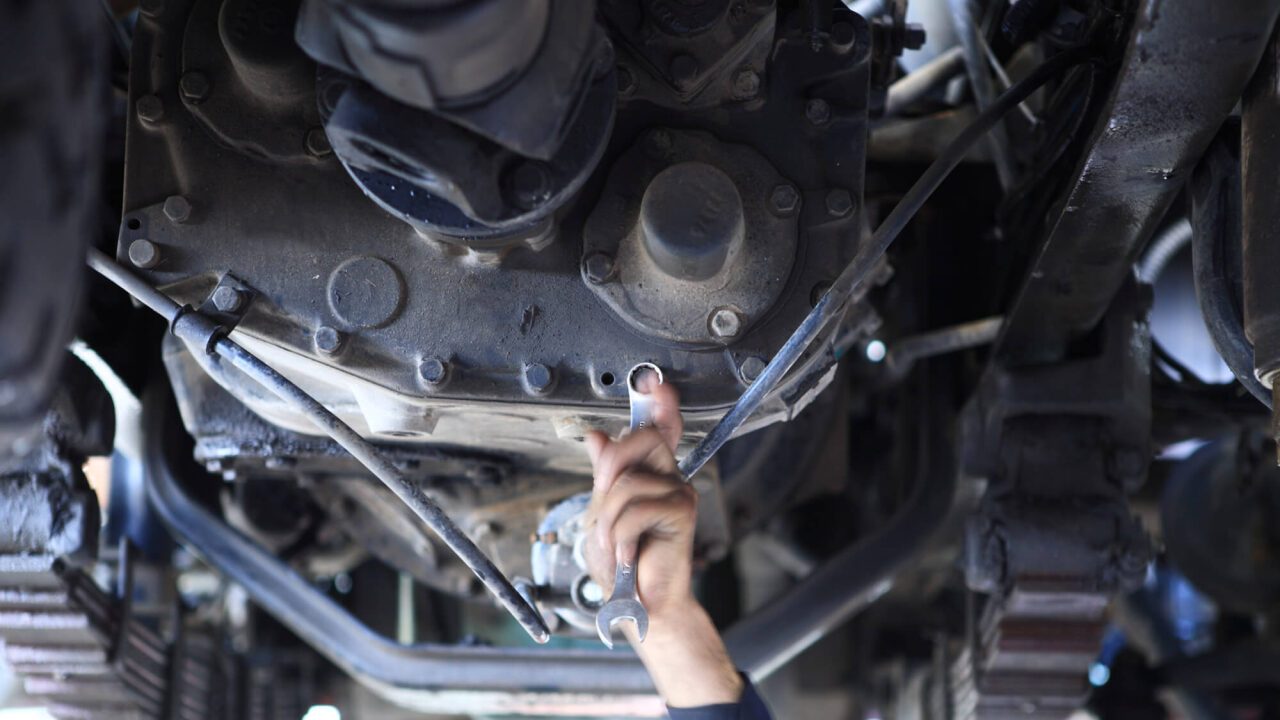 New standard for modern engines
Modern engines in commercial vehicles place high demands on diesel fuel filters. MANN+HUMMEL offers efficient water separation and an improved filter head to ensure the required fuel quality.