Not only dirt particles but also water droplets have a direct effect on components of the injection system. This is particularly important for modern common rail systems, which place high demands on fuel quality. Fuel pre-filters from MANN+HUMMEL reduce the level of contamination of the fuel with water even before the feed pump in the low-pressure circuit, thus reliably protecting the injection system. MANN+HUMMEL offers also economical, pressure-loss optimized and high-flow inline filters. 
The innovative WAVELOCK bayonet interface for various liquid filter applications enables easy, quick and clean servicing. Read more about WAVELOCK.
Discover our new PreLIne Flex product portfolio to learn more about modularity and flexibility in the field of fuel filters.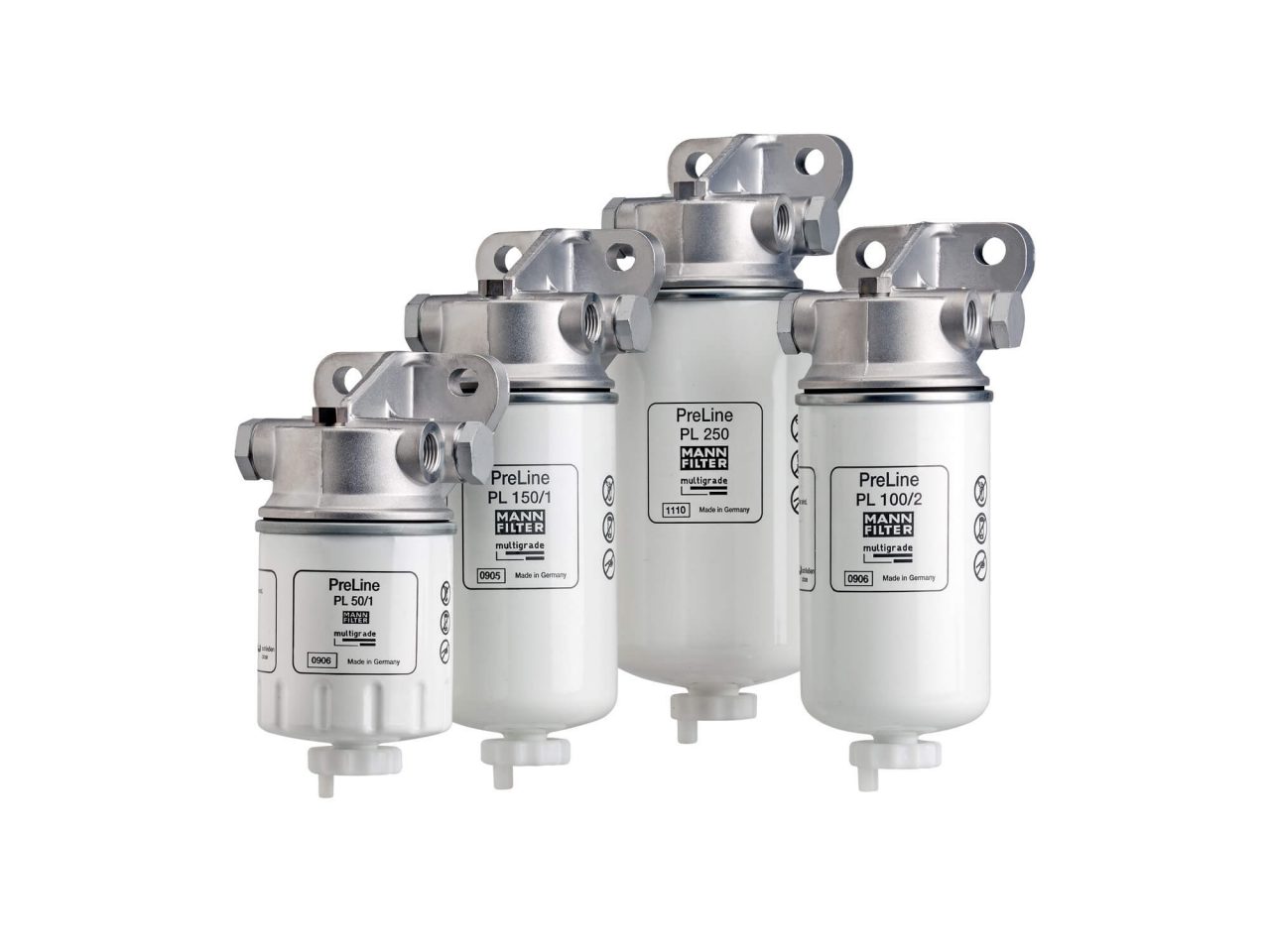 Pre-filter series PreLine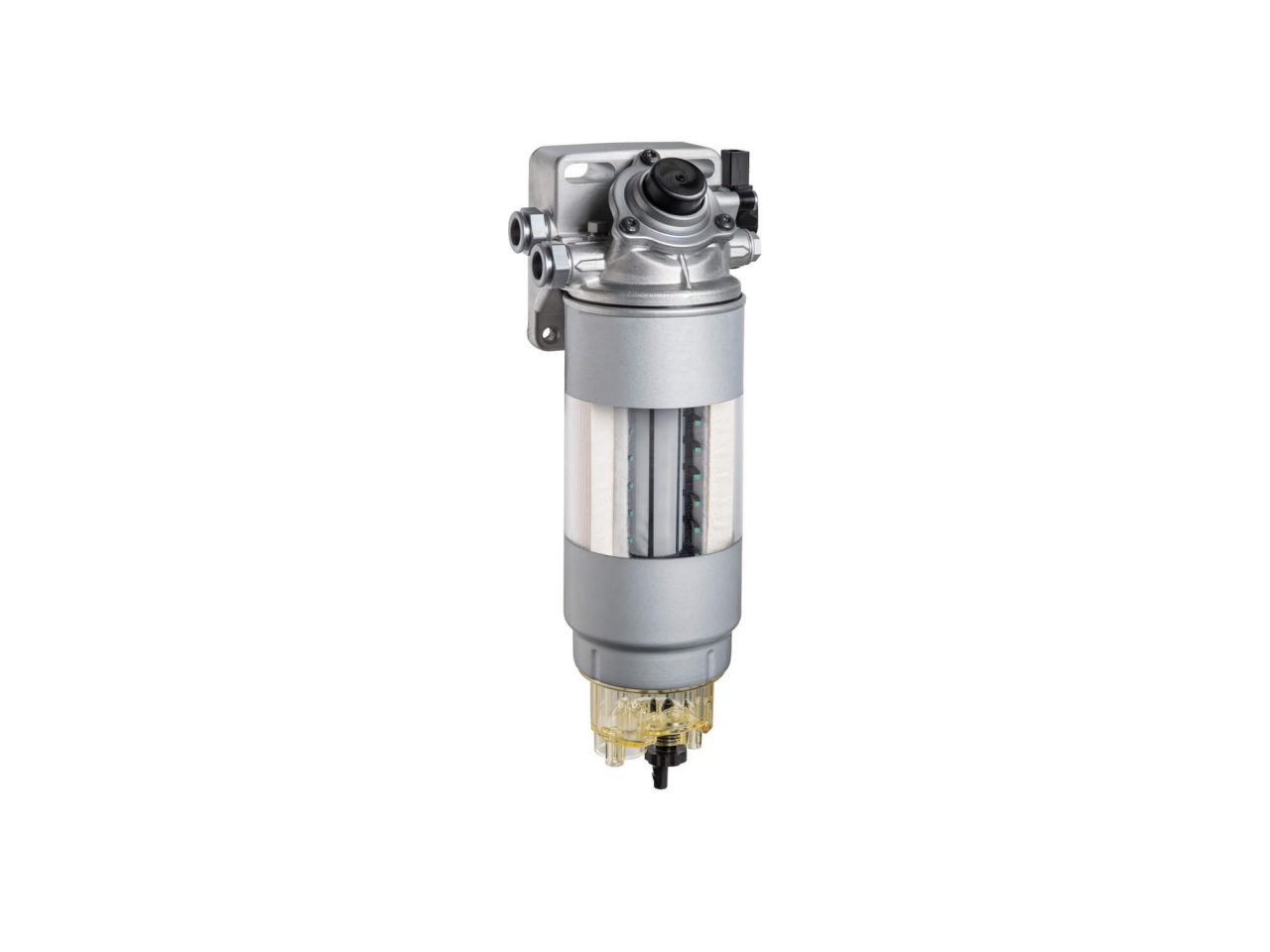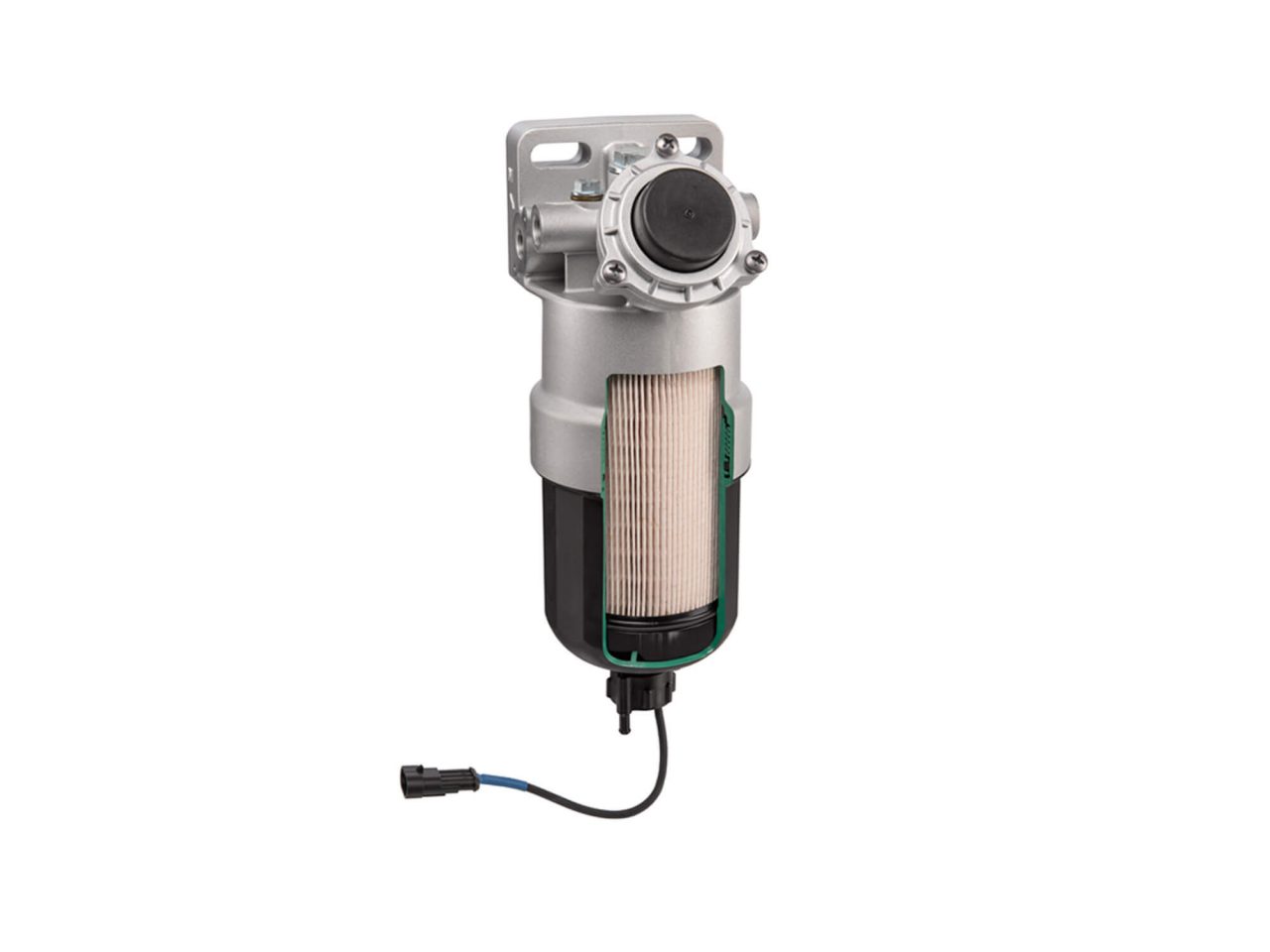 Fuel pre-filter as cartridge solution
| Technical features | Fuel pre-filters |
| --- | --- |
| Volume flow range | 50 – 1200 l/h |
| Water separation | Up to 99 % |
| Initial filtration efficiency | > 40 % - 85 % @ 4 µm (c) |
| Service interval | 1000 h or 150.000 |
| Operating temperature | -40 °C up to 120 °C |
Highly efficient protection of the injection system against water and particles
Highly efficient MULTIGRADE filter media
Unique three-stage water separation
High dirt holding capacity
Modular system for excellent flexibility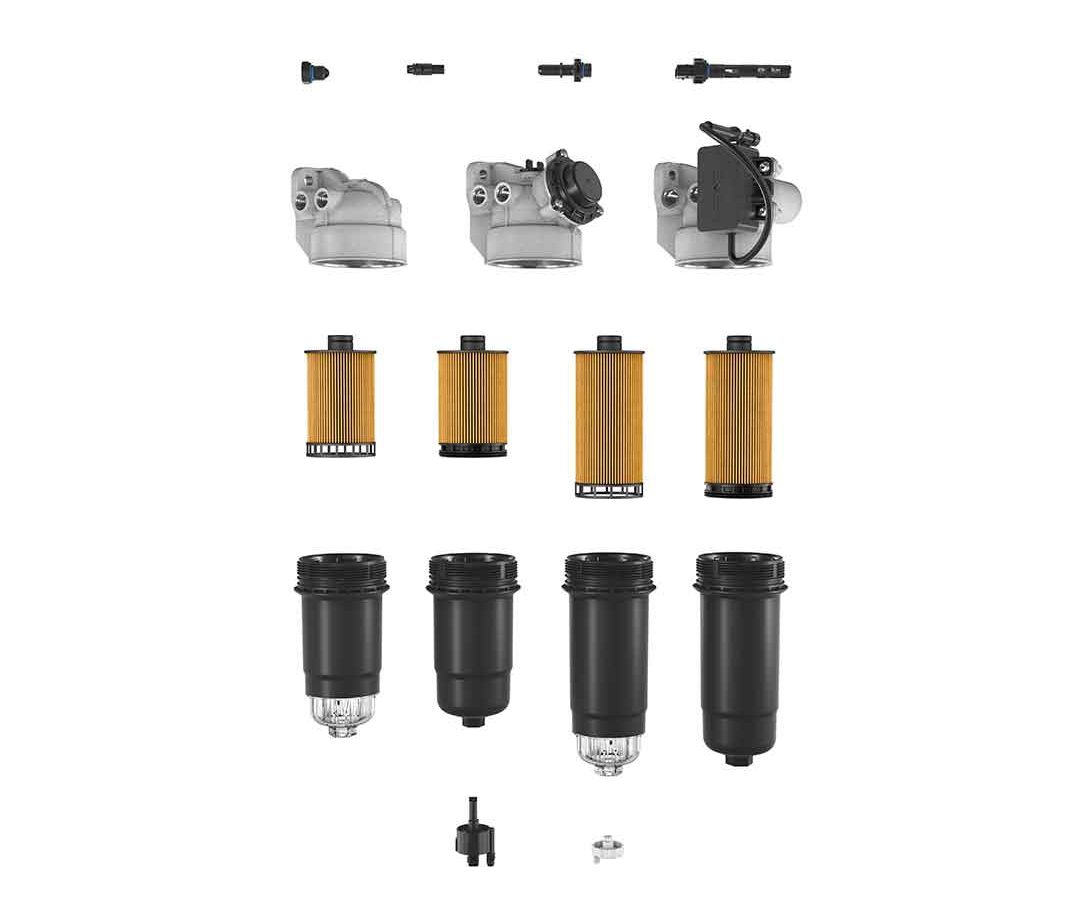 With our new PreLine Flex product portfolio, in a sustainable cartridge design, we are setting new standards in terms of modularity and flexibility.
In order to protect the engine from water and particles, we offer different filter heads, a wide range of filter media and multiple accessories.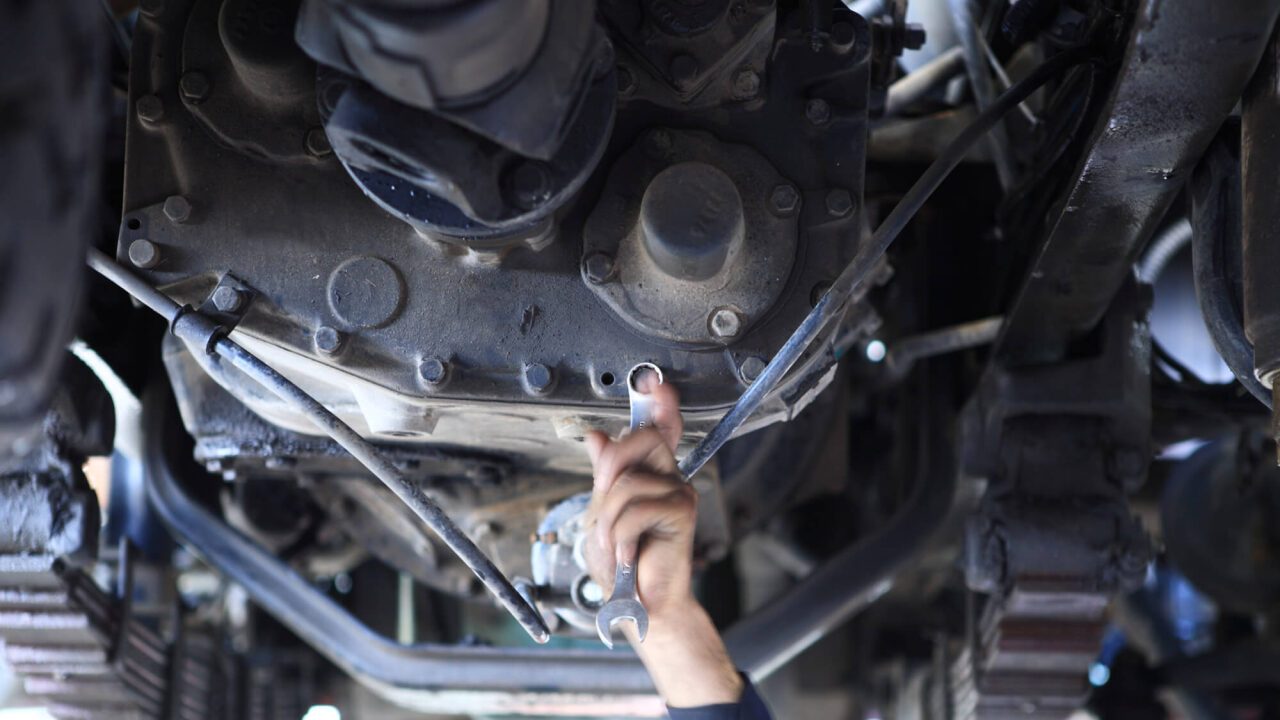 New standard for modern engines
Modern engines in commercial vehicles place high demands on diesel fuel filters. MANN+HUMMEL offers efficient water separation and an improved filter head to ensure the required fuel quality.