Commercial vehicles, construction and agricultural machinery as well as industrial engines have to work long and reliably, usually under tough operating conditions. A partly bad fuel quality makes this task even more difficult. Fuel filters from MANN+HUMMEL protect modern diesel injection systems from dirt particles and water droplets. They therefore reliably supply the engine with clean fuel and increase its service life.
Fuel main filters from MANN+HUMMEL are available as spin-on fuel filters as well as filter modules. Our spin-on fuel filters impress with high pulsation resistance and pressure stability. Depending on the requirements, various MULTIGRADE filter media with different filtration efficiencies, sizes and service intervals, as well as the appropriate filter heads, can be used to reduce system wear. Customized fuel filter modules convince with a high level of functional integration. ​​
The innovative WAVELOCK bayonet interface for various liquid filter applications enables easy, quick and clean servicing. Read more about WAVELOCK.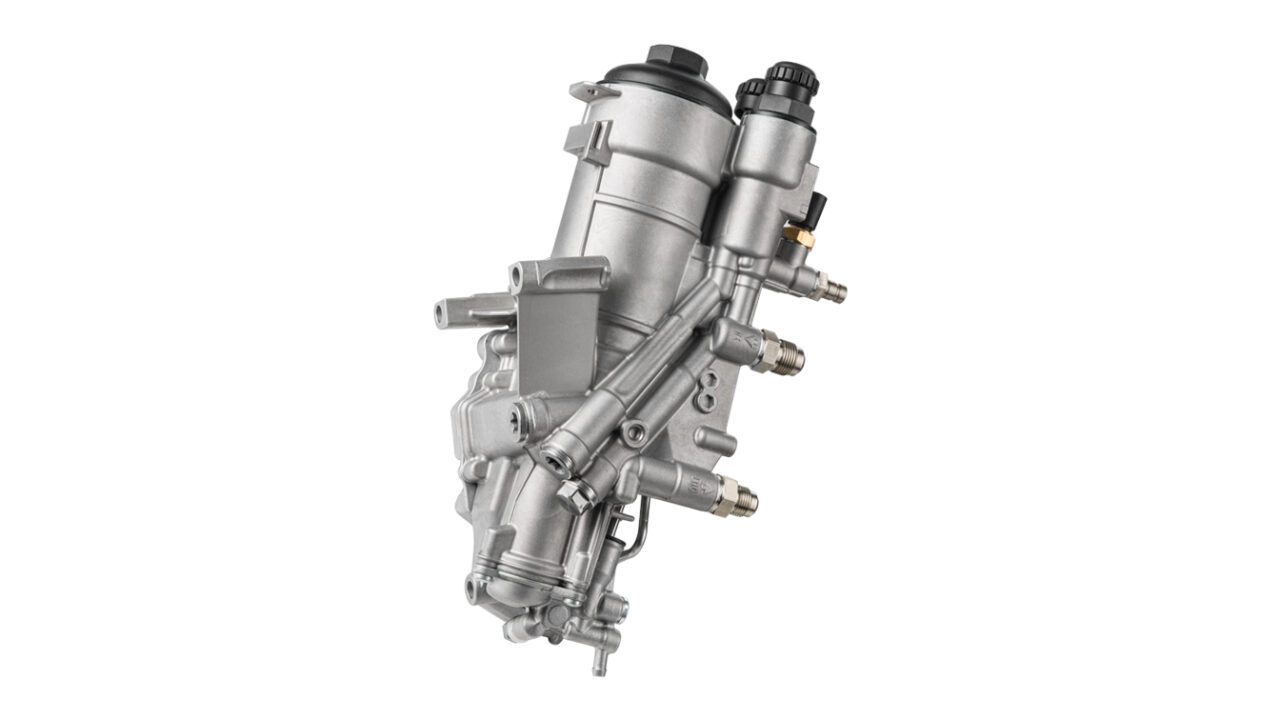 Fuel filter module for medium duty engines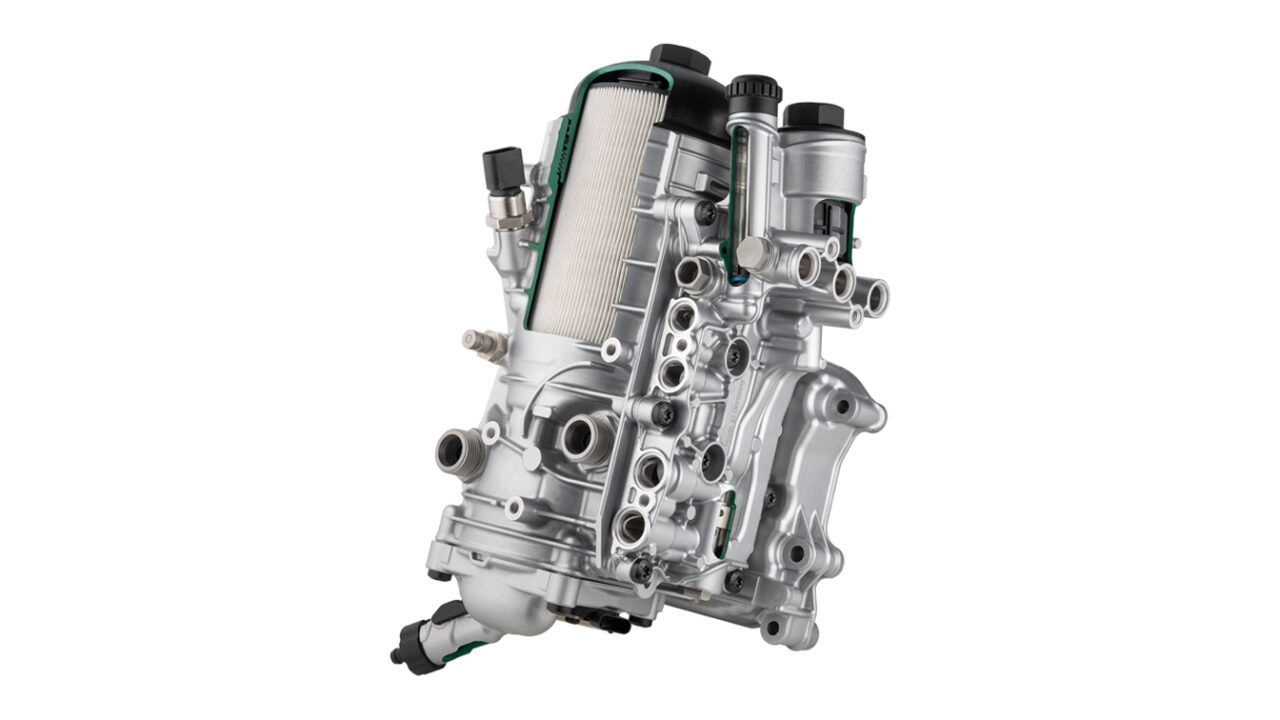 Fuel filter module for heavy duty engines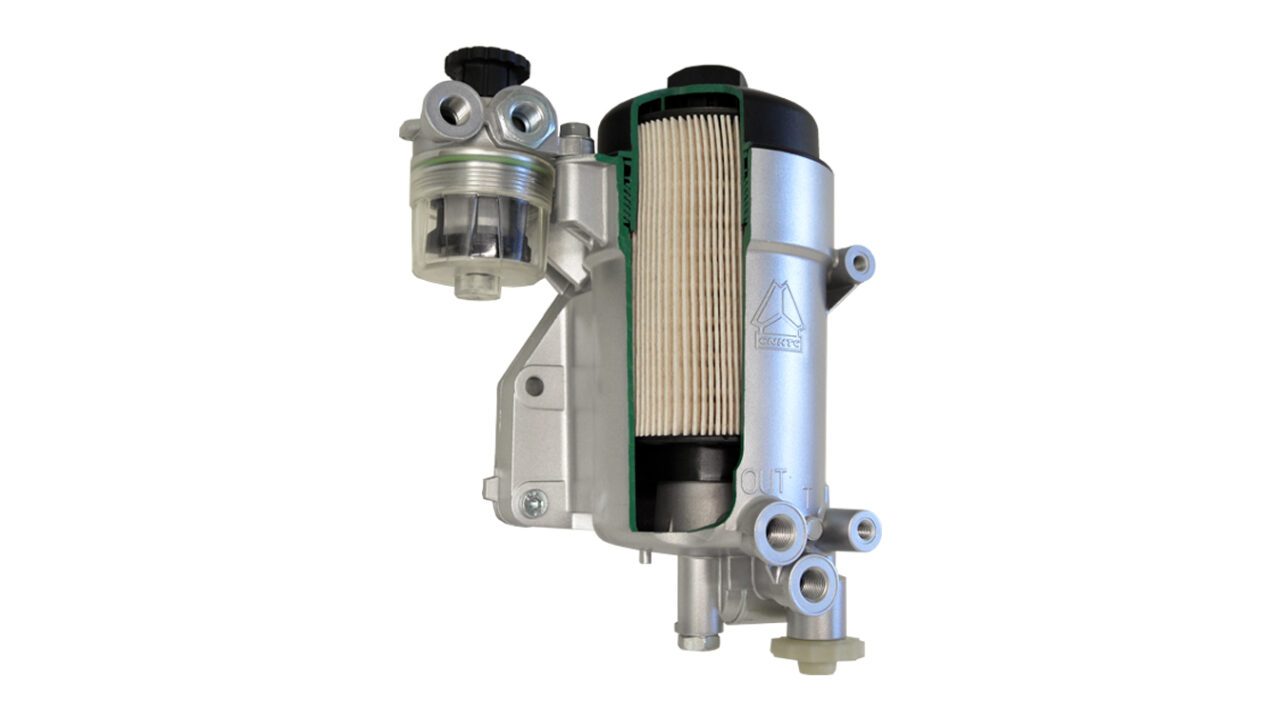 Compact fuel filter module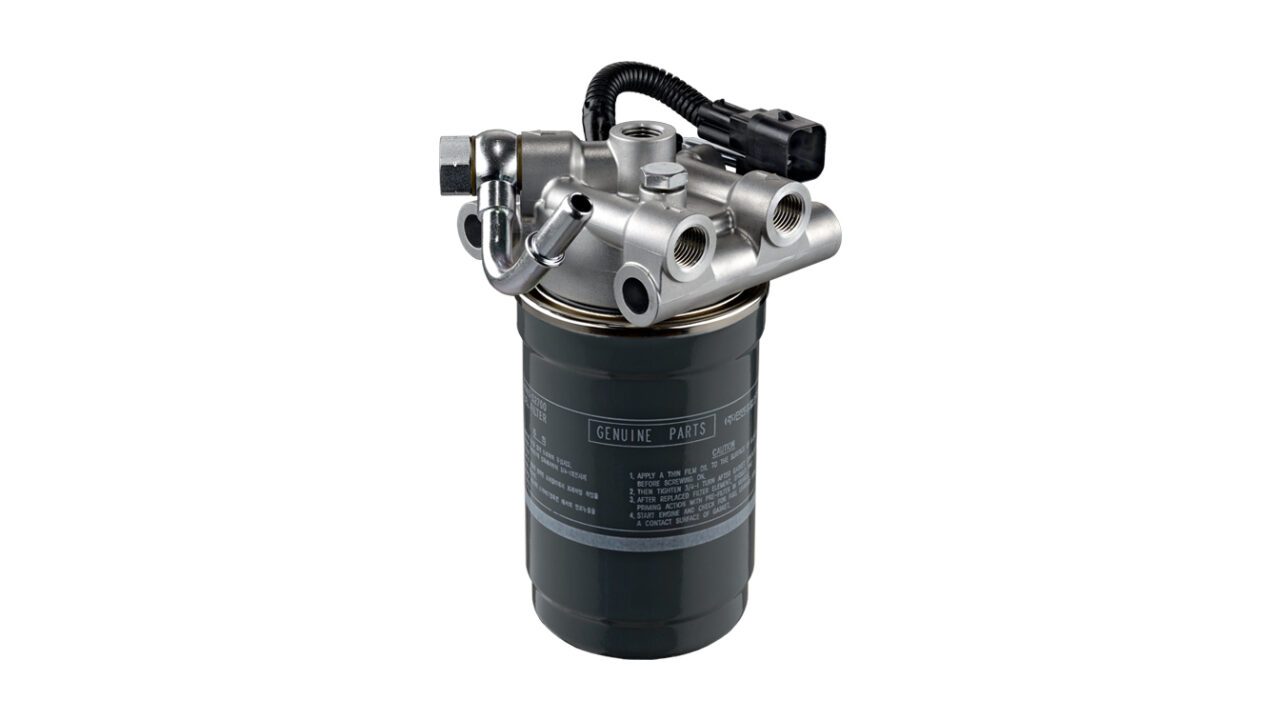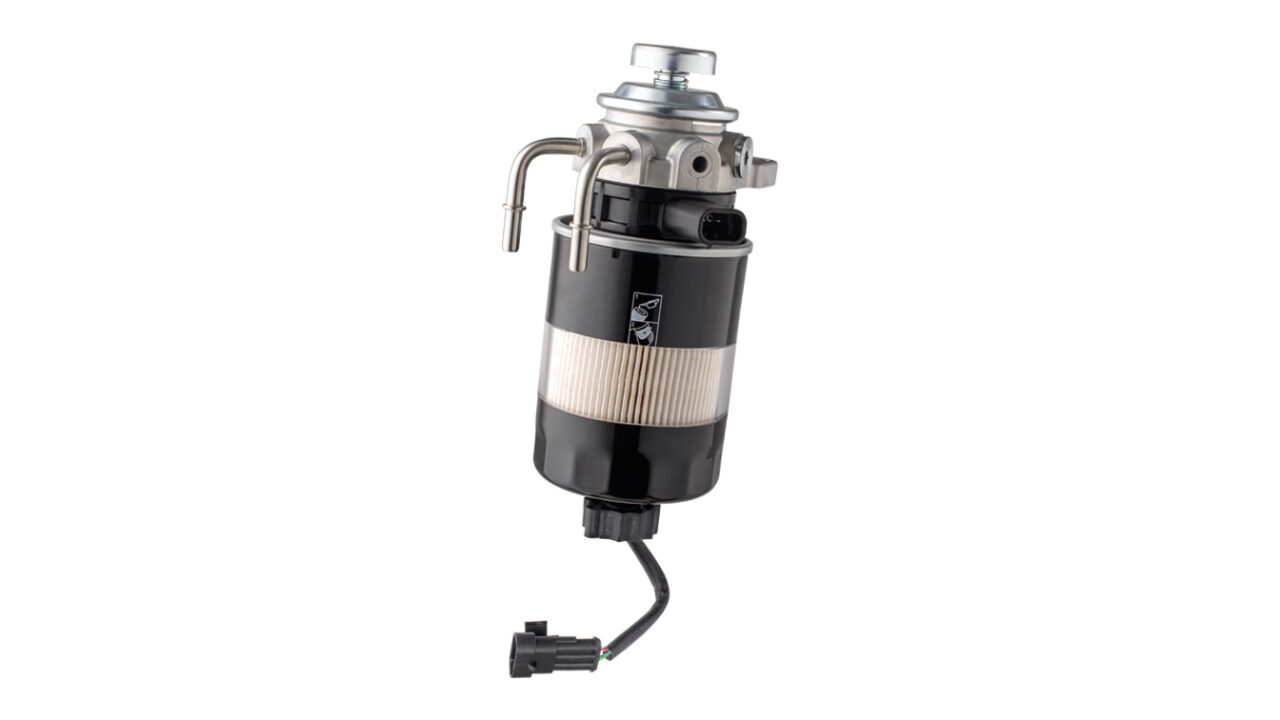 Standard product for light commercial vehicles
| Technical features | Fuel filters |
| --- | --- |
| Volume flow range | 50 – 1200 l/h |
| Water separation | Up to 99 % |
| Initial filtration efficiency | >95 % - 99,99 % @ 4 µm (c) |
| Service interval | 1.000 h or 150.000 km |
| Operating temperature | -40 °C to 120 °C |
High efficient and environmentally friendly MULTIGRADE filter elements
Unique three-stage water separation
Fast, easy and clean service
Fuel filter modules
Integrated heating for reliable engine operation at low temperatures
Integration of various functions to fulfill individual customer demands
Spin-on fuel filters
Standardized design
Quickly available worldwide
High pulsation resistance and pressure stability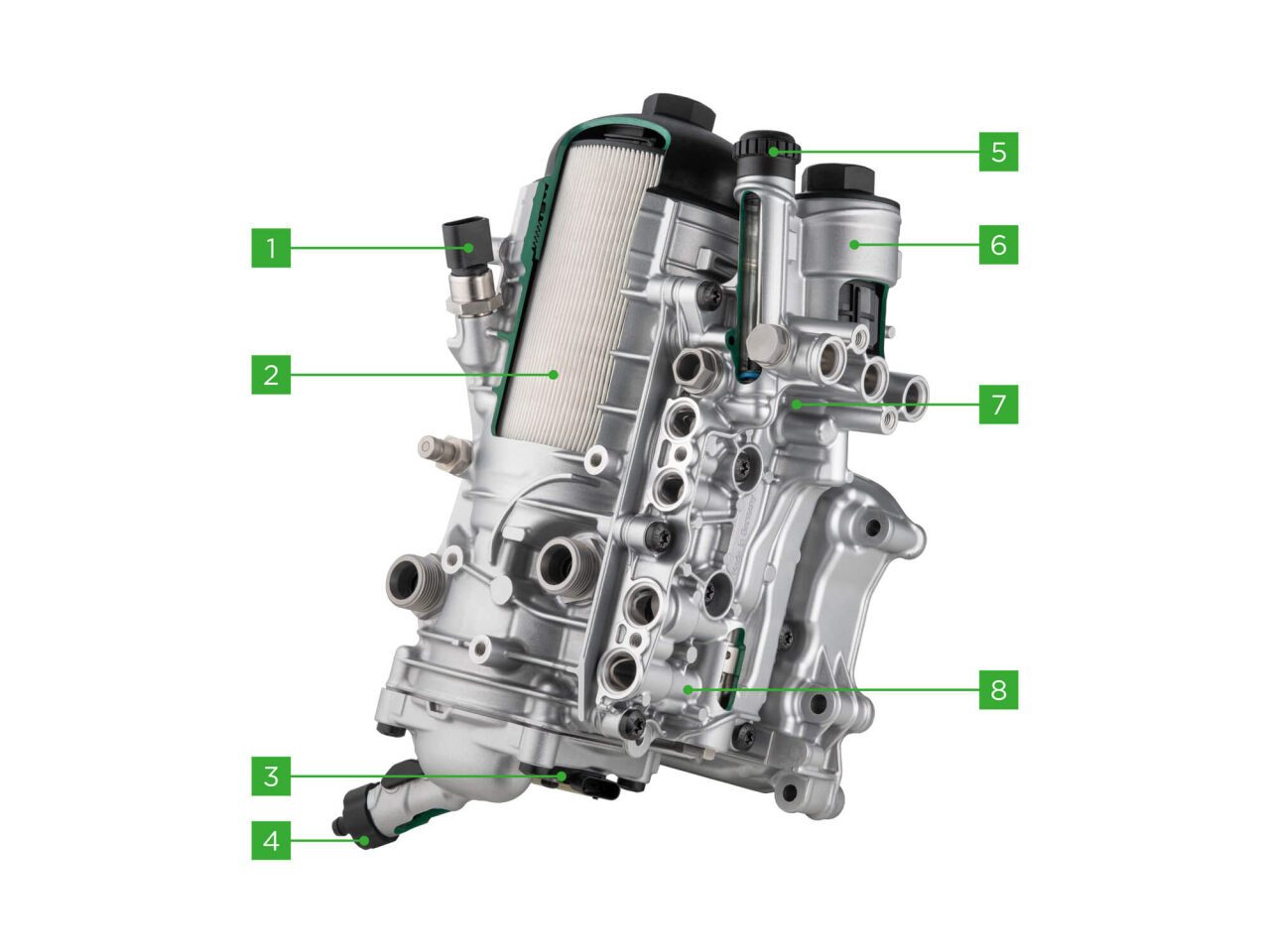 MANN+HUMMEL fuel filter module integrates a number of functions
1 Pressure sensor
2 Main filter with three-stage water separation

3 Water sensor
4 Water drain plug

5 Hand pump

6 Pre-filter

7 Recirculation valve

8 Overpressure valve