Fine dust particle filter roof box PureAir
Fine dust is a danger to human health and pollutes the environment. The fine dust particle filter from MANN+HUMMEL filters ultra-fine dust particles from the ambient air and can be easily mounted on the roof of various vehicles. Thanks to the integrated fan, the fine dust particle filter PureAir cleans the ambient air even when the vehicle is not in operation. With this solution, the fine dust emission balance of vehicles can be significantly improved.
Significantly compensate the vehicle's PM10 emission 
Sustainable solution for segments such as last mile delivery vehicles, taxi service, city shuttles, waste disposal vehicles and many more
Positive impact on company perception
Excellent separation efficiency thanks to nanofiber-coated high-performance filter media 
Easy mounting on the vehicle roof
Customizable design (color, logo)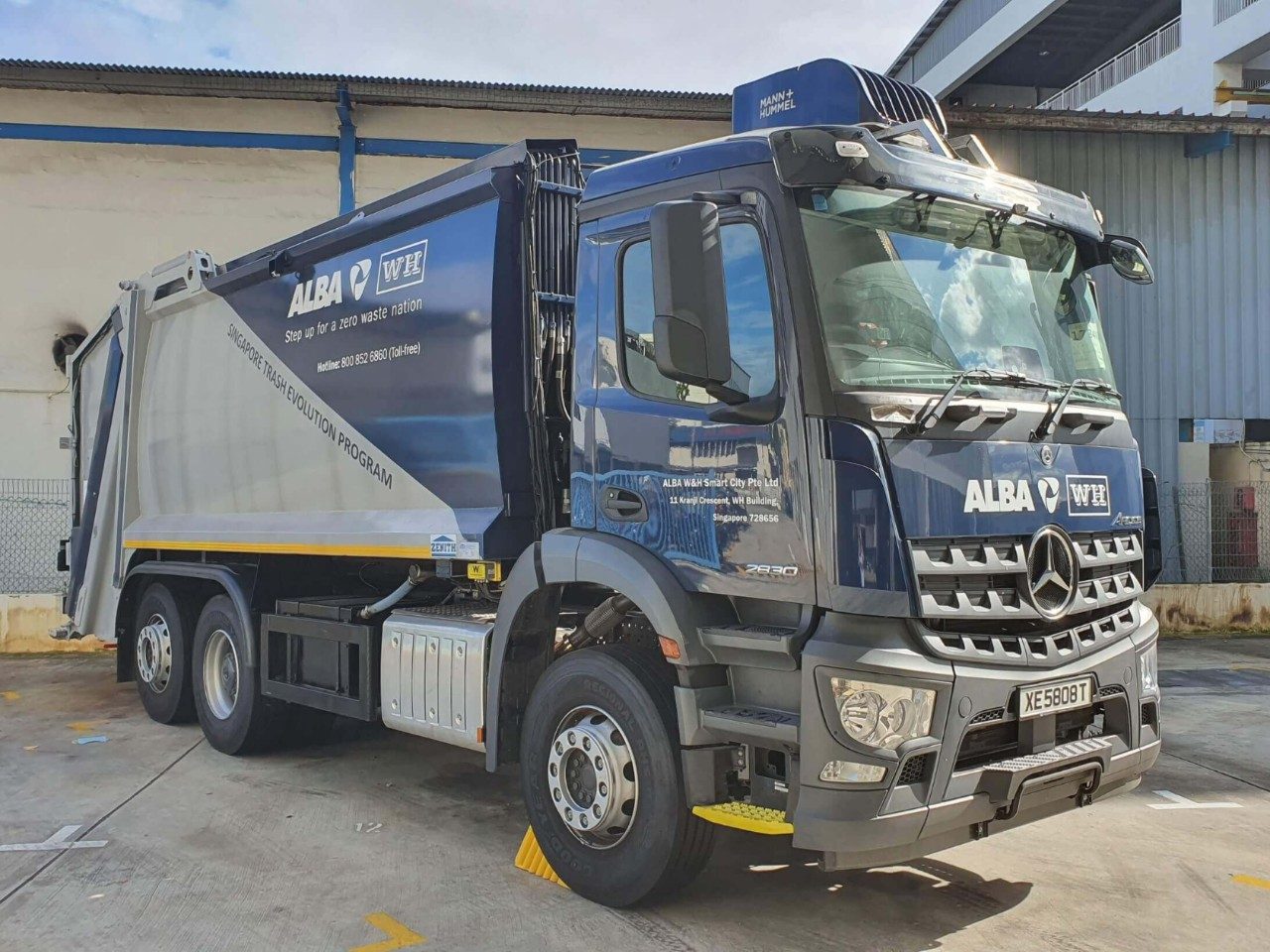 MANN+HUMMEL and ALBA Group expand partnership to tackle vehicle emissions
At the start of 2020, filtration specialists, MANN+HUMMEL, and global recycling and environmental services company, the ALBA Group, joined forces to launch a pilot project with the aim of significantly improving air quality standards in Singapore. As part of a series of innovative measures developed by the ALBA Group for the city state, the company's recycling trucks were fitted with PureAir fine dust particle filter roof boxes from MANN+HUMMEL.