Air/oil separator StarBox²
The innovative StarBox² series for air/oil separation in compressors shines with maximum performance in the area of volume flow and minimum pressure loss. It not only reliably separates compressor oil from the compressed air, it also does so with minimum energy consumption. Compared to other spin-on separators, the StarBox² impresses with up to 25 percent less pressure loss.
| Technical features | Starbox2 |
| --- | --- |
| Free air delivered (FAD) | 0.4 to 6.5 m³/min |
| Oil carry over (OCO) | < 3 mg/m³ |
| Initial pressure drop | < 0,25 Bar |
| Operating temperature | < 120 °C |
| Copy protection | Yes |
| Backwards compatible | No |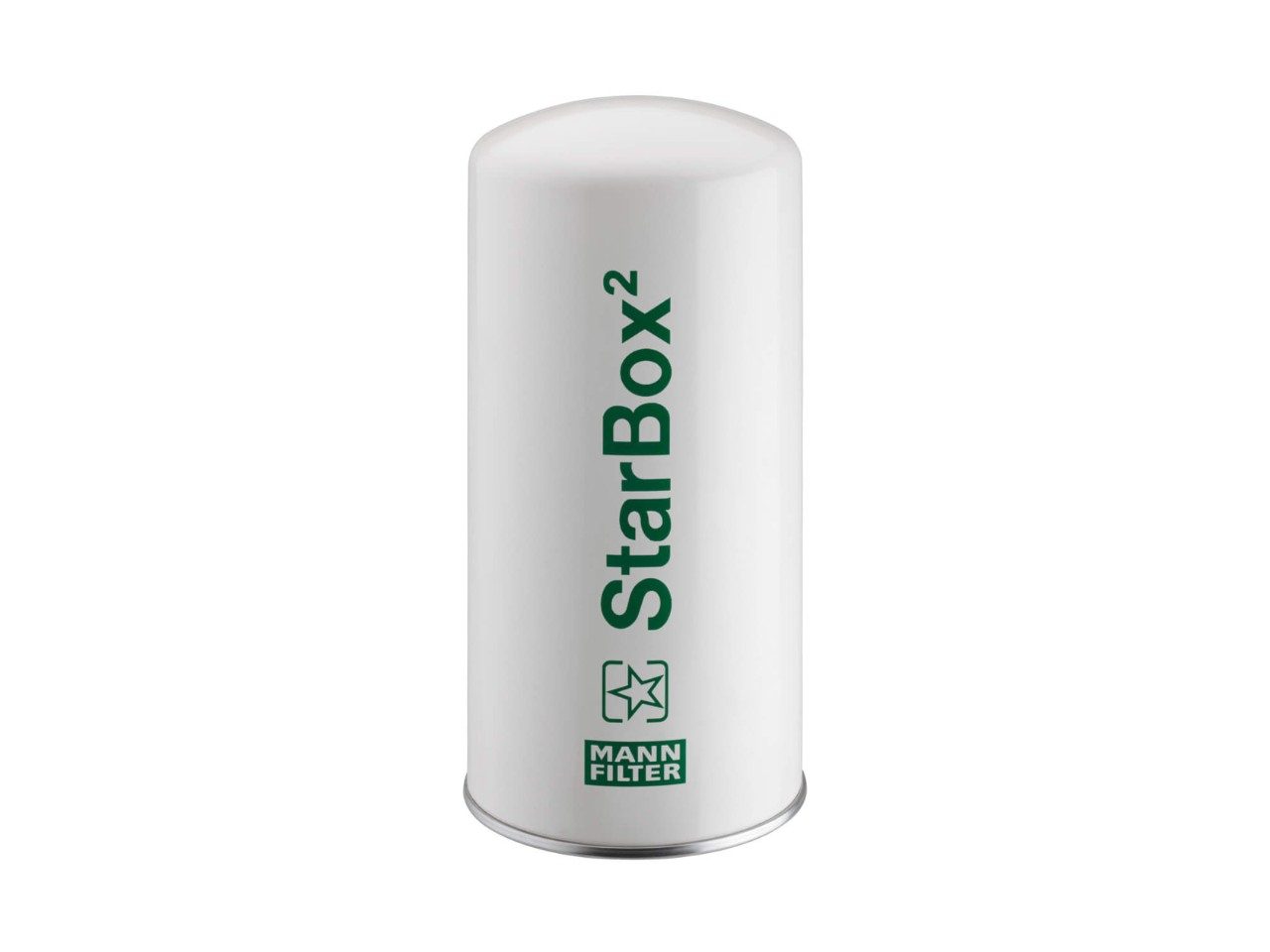 Air/oil separator StarBox²
Particularly low pressure drop
Flow optimization and new sealing concept improve assembly reliability
Reduced energy consumption of the compressor saves costs
Largest FAD bandwidth on the market (Free Air Delivery: uncompressed air freely drawn in through the air filter)
Easy installation and service friendly concept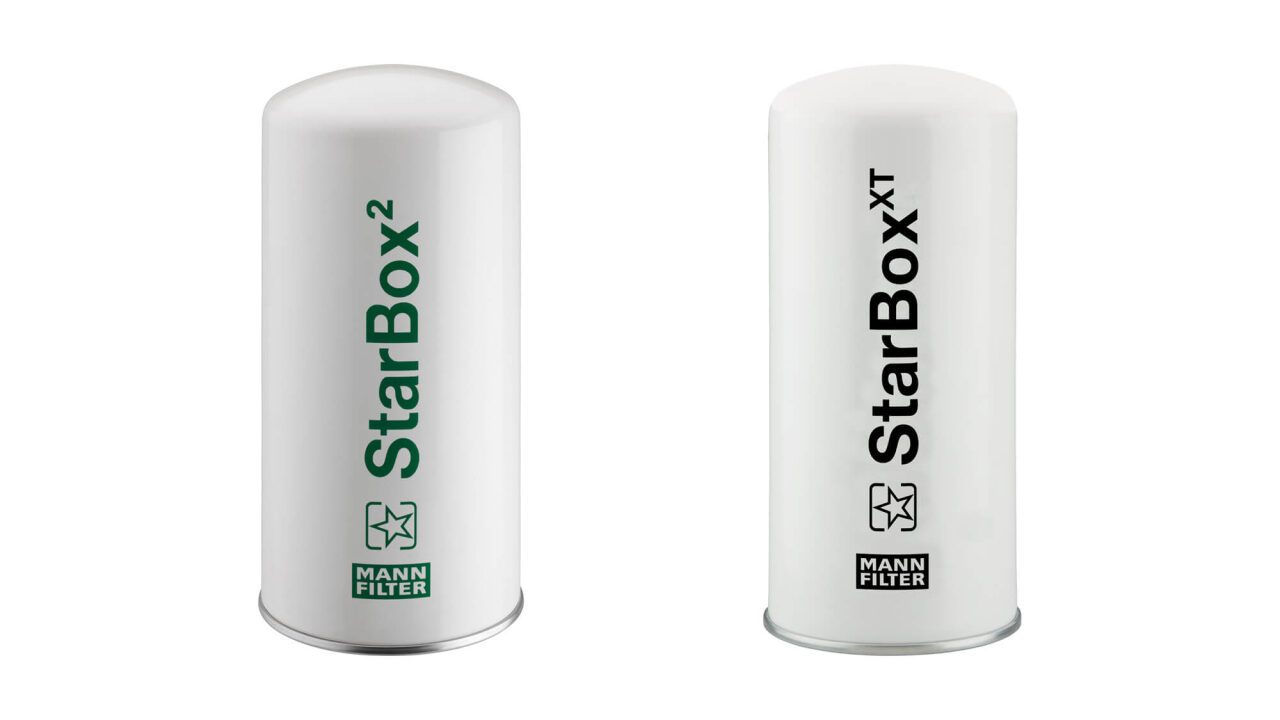 High separation efficiency - low energy consumption
StarBoxXT and StarBox2 are the new spin-on separators from MANN+HUMMEL used for air/oil separation of compressors. The innovative separator series ensures clean compressed air and simultaneously reduces the energy consumption of the systems.