Best protection for the fuel cell
Fuel cells generate clean energy and are an important component for sustainable energy production. MANN+HUMMEL offers efficient filtration solutions for this purpose and supplies the first series parts to Ballard Power Systems.
There is an ongoing public debate about how we can protect our climate best. Accordingly, modern mobility concepts continue to focus on alternative drives. Fuel cell technology represents a promising approach. It is suitable for stand-alone drives and also for use in combination with electric drives in hybrid solutions. MANN+HUMMEL has for some time been active in the development of solutions for alternative propulsion systems. This has resulted in highly efficient cathode air cleaners for fuel cells and other system components such as coolant particle filters and ion exchange filters for the cooling circuit.
Fuel cells with proton exchange membranes (PEM) generate electrical energy through the conversion of hydrogen and oxygen. This takes place in an electrochemical reaction. In fuel cell vehicles, the output is provided by a fuel cell stack which consists of a number of units connected in series. Core components of the fuel cell are extremely sensitive to particles and harmful gases. The fuel cell system is protected by the cathode air cleaner which is a core element of the cathode path.
ENTARON FC cathode air cleaner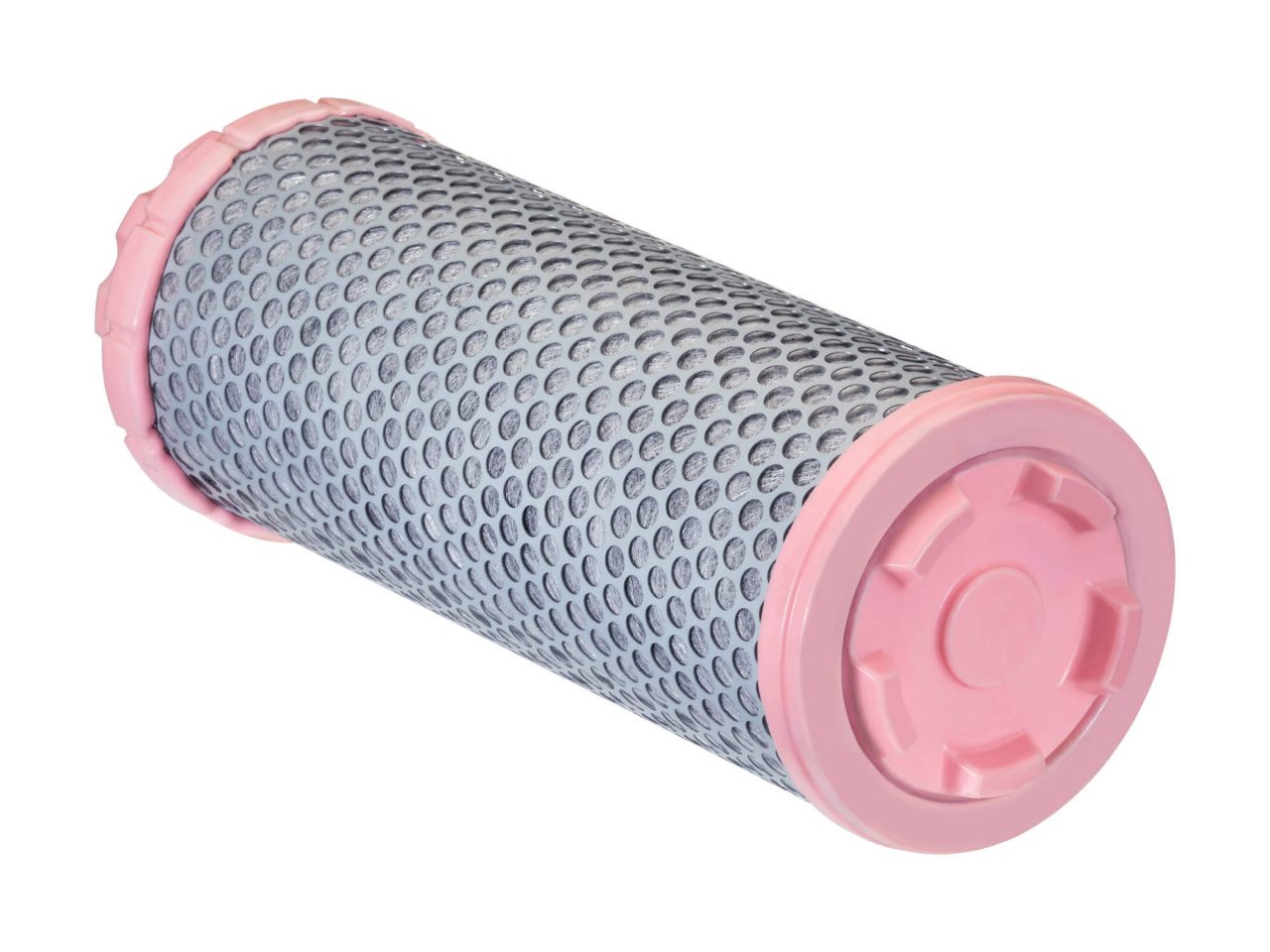 ENTARON FC cathode air filter element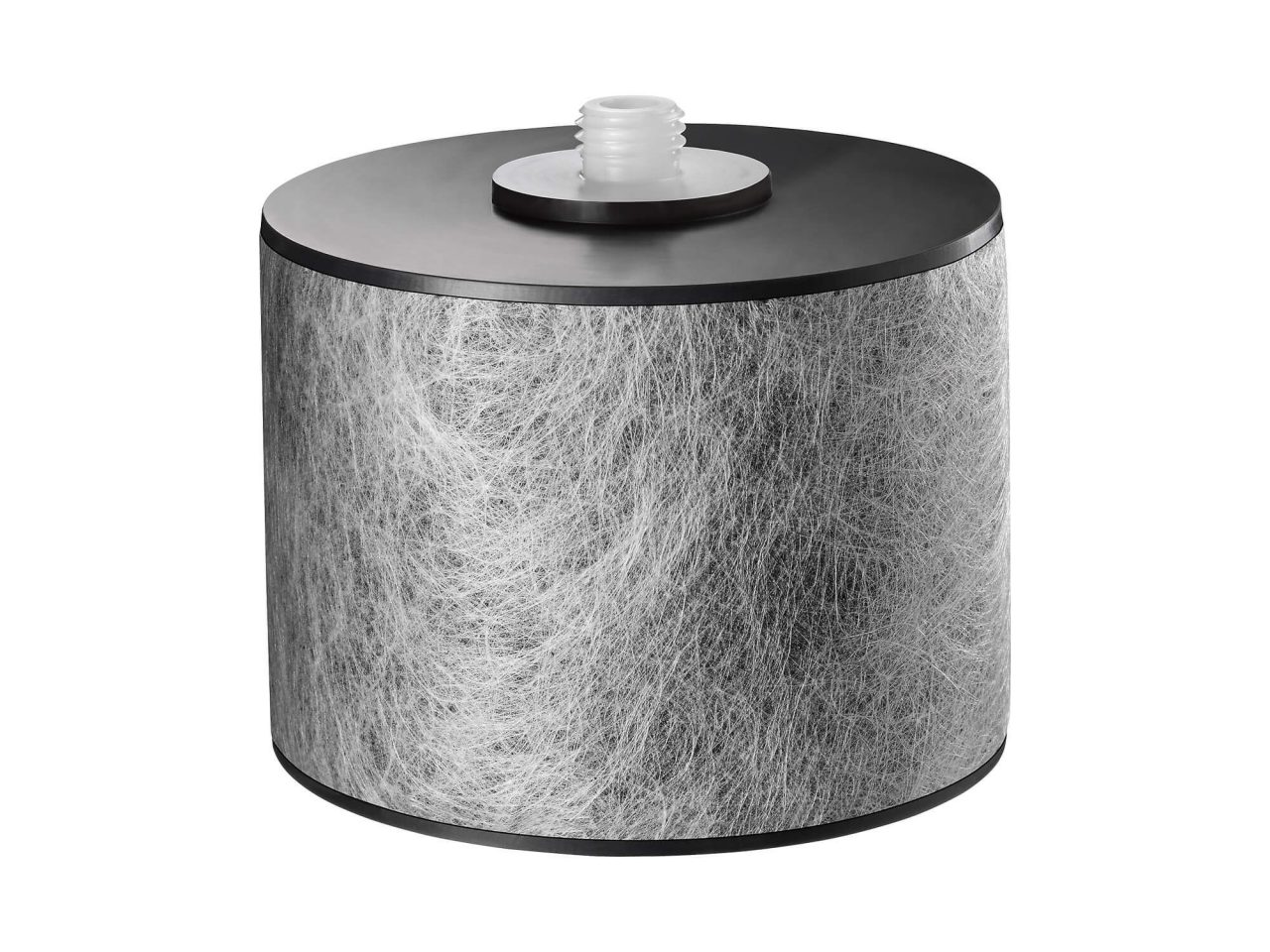 ProtectPlus Air cathode air filter element
Mobile and stationary applications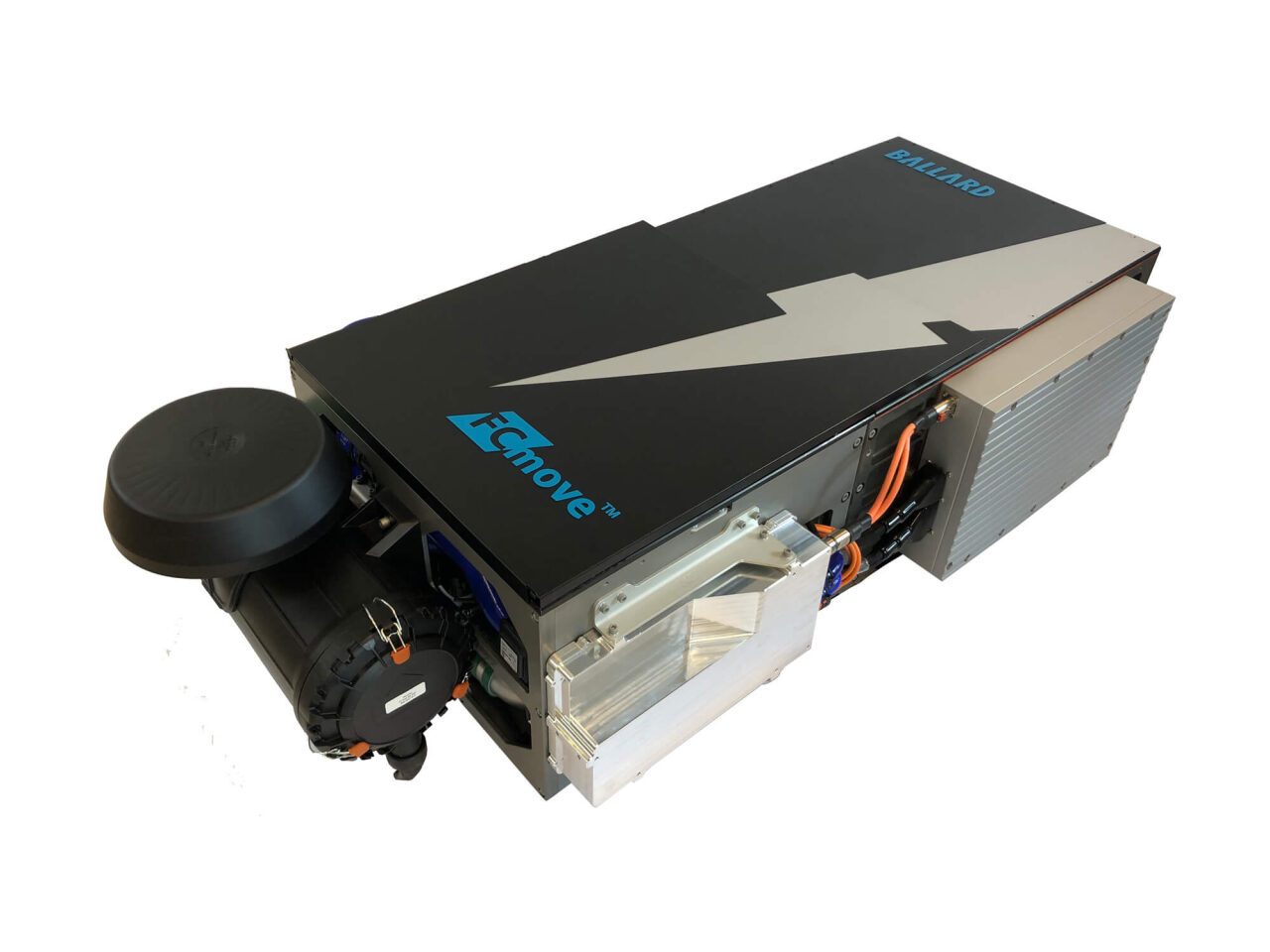 ENTARON FC 7.5 for high performance fuel cell module FCmove™-HD from Ballard Power Systems
The ENTARON FC cathode air cleaner from MANN+HUMMEL was developed especially for mobile applications with a high output. Thanks to the mixed activated carbon media the standard component reliably protects the catalytic converter of the fuel cell system against harmful gases such as sulfur dioxide (SO2), nitrogen oxides (NOX) and ammonia (NH3) which are present in the intake air. A cathode air cleaner has recently entered series production. Ballard Power Systems, the Canadian fuel cell producer, has fitted the ENTARON FC 7.5 to its new high performance fuel cell module FCmove™-HD. The fuel cell module was specially developed for use in buses, trucks and trains. This enables Ballard to serve the market for affordable fuel cell drives for heavy to medium duty transport applications. With up to 35 percent lower life cycle costs and an expected service life of over 30,000 hours the FCmove™-HD module has the potential to considerably improve the competitiveness of fuel cell solutions in terms of costs.
MANN+HUMMEL offers the ProtectPlus Air cathode air filter elements for lower volume flow rates and stationary applications. In the same way as the ENTARON FC, these also protect fuel cell systems against harmful particles and gases present in the intake air and thereby help to prevent channel blocking and wear. The ProtectPlus Air cathode air filter elements have the advantage of being flexible. As a result, for example, the filter length can be adjusted without high tooling costs to meet the respective requirements and the adsorption capacity can also be adjusted. The use of hoses to directly connect the elements to the system removes the need for a housing, which improves scalability.
One-stop shop for expertise
In addition to the cathode air cleaner, MANN+HUMMEL offers numerous other components for the cathode path and the cooling circuit of the fuel cell. Resonators dampen or eliminate undesired noise, bellows ensure the required movement compensation and humidifiers and water separators maintain the right air humidity in the system. Coolant particle filters remove particles from the cooling circuit and an ion exchange filter ensures that the conductivity of the coolant is maintained to be as low as possible.
All components were developed using extensive expertise in the area of component design and excellent systems competence. Details on these products are available here. Using this knowledge the experts at MANN+HUMMEL are also able to implement customized, individual solutions.
ENTARON FC
Extensive protection for mobile applications
Efficient adsorption of harmful gases and particle filtration through mixed activated carbon media
Optimized differential pressure with simultaneously higher adsorption capacity
Several different sizes available
Flexible connection configurations
Easy to fit
Easy and tool-free service
ProtectPlus Air
Extensive protection for stationary applications
Efficient harmful gas adsorption and particle filtration through mixed activated carbon media
Effective protection against channel blocking and wear
Easy, low-cost adjustment of filter size through innovative winding layers
No housing required through use of hose connections
Easy service