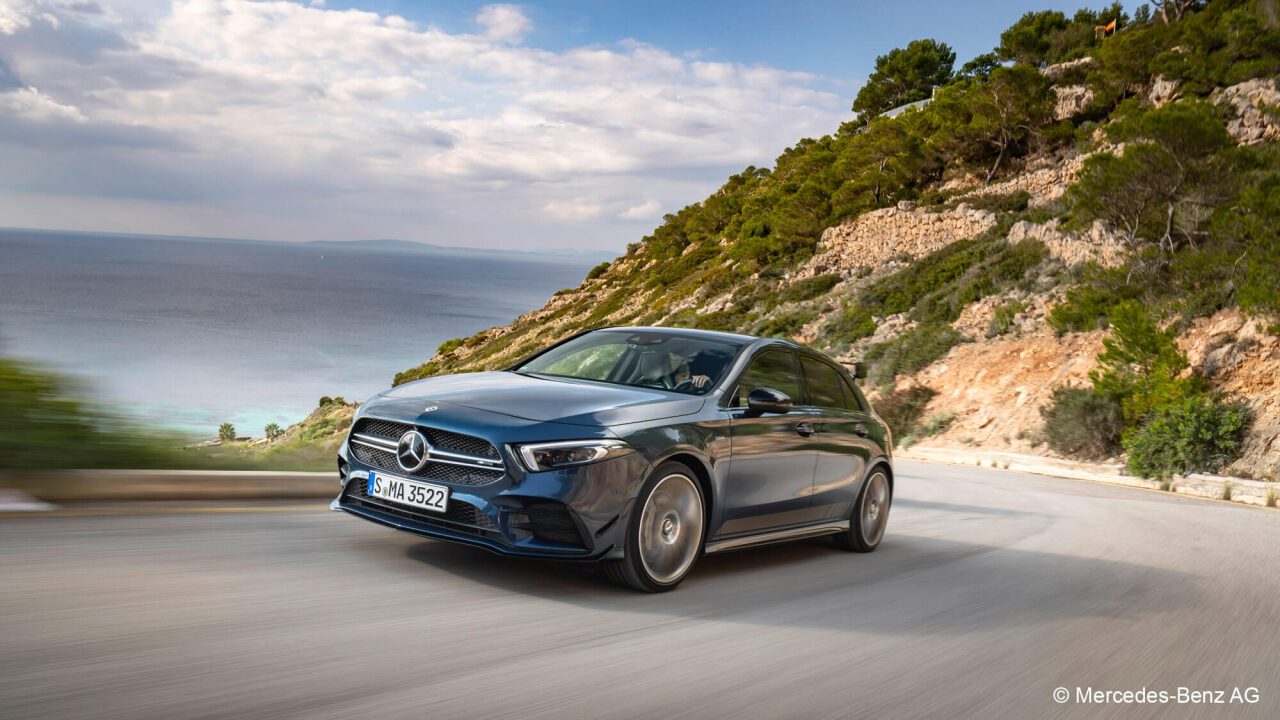 Impressive cooling for a powerful engine
The MANN+HUMMEL oil filter module for the 4-cylinder gasoline engines of the Mercedes-Benz AG is significantly different to its predecessor in three ways. It has an aluminum die-cast housing, a larger cooler and double the cooling performance.
In the 4-cylinder gasoline engines of the Mercedes-Benz AG, the new oil filter module with numerous integrated functions ensures clean oil. The module is for example used in the high-performance AMG A 35 4Matic.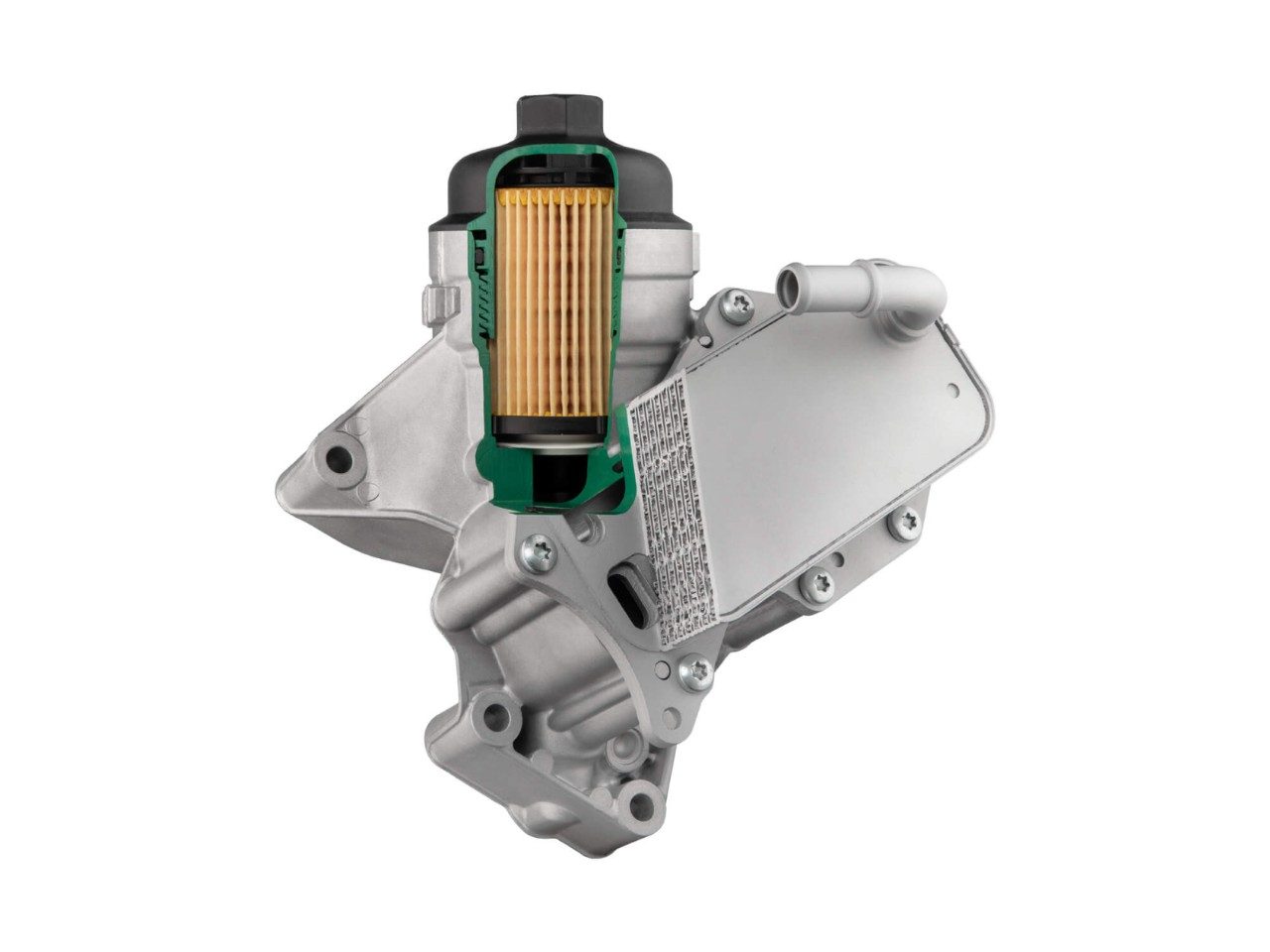 Oil filter module for the new 4-cylinder gasoline engines of the Mercedes-Benz AG
Double the cooling performance
In order to increase the performance of engines, an increase in cooling performance is necessary and this in turn requires a larger cooler. Due to the size of the cooler, it is mounted to the side of the oil filter away from the engine. The housing of the filter module is now produced in aluminum die‑cast to enhance stability and allow it to also meet higher vibration-dampening requirements. The range of measures enables a doubling of the cooling performance in comparison to the previous model.
Intelligent oil circuit
The oil filter module has an intelligent oil circuit. During the cold-start phase a cooler bypass valve opens which allows high viscosity oil to flow past the cooler thus keeping the pressure drop in the oil circuit low. A silicon anti-drain membrane at the bottom of the filter element prevents oil from leaving the filter system when the engine comes to a stop. This also ensures that when the engine is started there is sufficient oil pressure at the lubrication points. This concept enables a further reduction of the opening pressure and the flow resistance at the anti-drain membrane that also further reduces pressure drop in the system. Overall, the oil filter module has an excellent performance and convinces with a compact design despite numerous integrated functions.