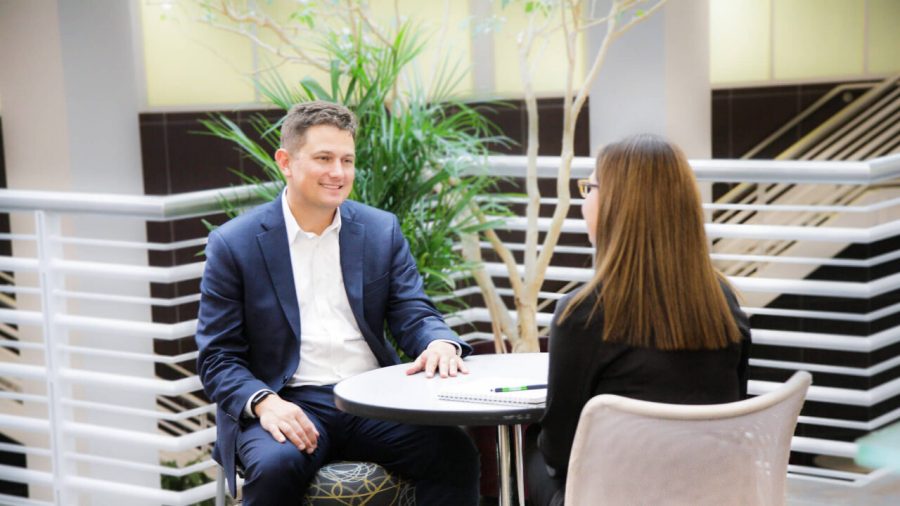 Understand what customers' need and translate it into actions
Interview with Kurk Wilks
Digitization, sustainability and alternative propulsion systems dominate current discussions. MANN+HUMMEL is continuously working on new, innovative solutions for tomorrow's mobility. Kurk Wilks, President and General Manager Original Equipment explains in an interview how MANN+HUMMEL is positioning itself for the future.
Kurk, you joined MANN+HUMMEL in 1998. How has the company changed over the last 20 years?
There are many things I love about this company. Despite having grown immensely when it comes to both our employees and our products, I feel that we have always been able to stick to what defines MANN+HUMMEL to me – our core values: focus, innovation, leadership, trust, empowerment and results. These values also play an important role in my personal life and make me identify strongly with MANN+HUMMEL. I even printed out a copy of our filter values and stapled it to my son´s door. Same applies to my team: Everything we do, how we interact with colleagues, suppliers and customers is based on strong values.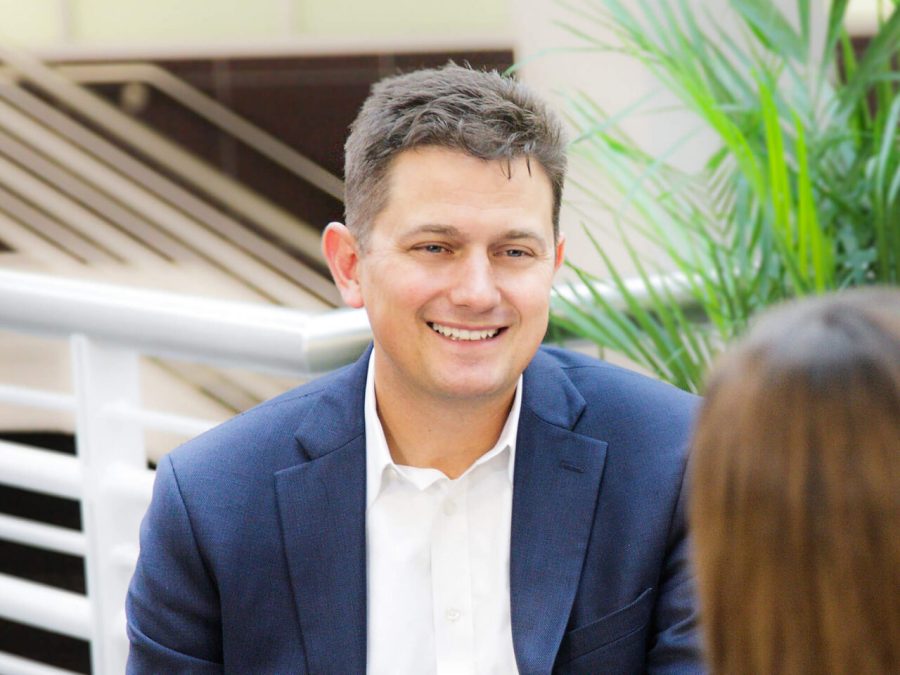 Professional profile:
As President & General Manager Original Equipment, Wilks assumes responsibility for the global automotive and industrial original equipment business. Since 1998, he has advanced from sales representative to head of the North American plants. In 2019, he assumed the role as President & General Manager Original Equipment. Kurk Wilks began his career immediately after studying economics with a focus on accounting and finance at Walsh College in Troy, Michigan. Over the years, Wilks has built solid relationships with customers and suppliers and has achieved and exceeded the business objectives of his plants. This increased productivity was regularly accompanied by increased employee satisfaction.
You assumed your role as President & General Manager Original Equipment in 2019, being responsible for about 1.000 employees based in very different regions of the world. How do you make sure to understand what they do and why they do it?
I am and always have been a strong proponent of diversity. To me, how people see things, their different opinions and the experiences these opinions are based on a clear success factor. Because they make us see things from a different, a wider perspective and because these perspectives give us a clearer picture of where our business is heading. And even more important: On what our clients need from us to make their products more successful.
That is an interesting point: Same as your team, your customers are located all over the world. What are the challenges when dealing with clients from different regions and their equally different needs?
Actually, what our customers need and value doesn´t differ that much, no matter where you go: We share a long-term business relationship with most of our clients because they trust us, because we are there when they need us and because we listen in an empathetic way and seek to understand their needs. Especially the latter is becoming increasingly important. When I say listening, I am referring to the kind of listening that includes really understanding what the customer is meaning and being able to translate this meaning into action quickly by aligning our activities. Translate it into new solutions that increase the value of our customers' product. And more concretely: Into solutions that make them sell their products better.
Can you give us an example? For instance, when it comes to automotive manufacturers' claim for more sustainable products?
Sure. What mattered most when I started driving was what kind of a car you had; how it looked, the horsepower and torque it provided, the sounds it made and the fun it provided in shared transportation experience with friends and family. Nowadays cars aren´t mere status symbols anymore. Both producing and buying a car is a responsibility towards the environment and the generations to follow. As automotive suppliers this responsibility is passed on to us. This is why we are continuously working on new solutions to lessen the environmental impact vehicles have, by using what we know best: filtration. One very good example is our brake dust particle filter.
How does the brake dust particle filter work and how does it add value to your customers' products?
Road traffic in cities is one of the main causes of fine dust pollution created by humans. A fact, which has not been widely known up to now, is that a large part of these particles is generated during braking: Every time vehicles brake, there is wear on the brake disc and pads, which creates fine dust. Up to 90 percent of this dust consists of fine particles, which can have a negative effect on the health of people.
This is why we developed our passive brake dust particle filter that is fitted to the brake caliper and retains the particle emissions directly at the brake. Thanks to this new product, we are able to help reduce fine dust pollution. This value is passed on to our customers, making their product more attractive to consumers concerned by the possible environmental damage their vehicle is causing. We therefore achieve a business advantage for MANN+HUMMEL and our customers.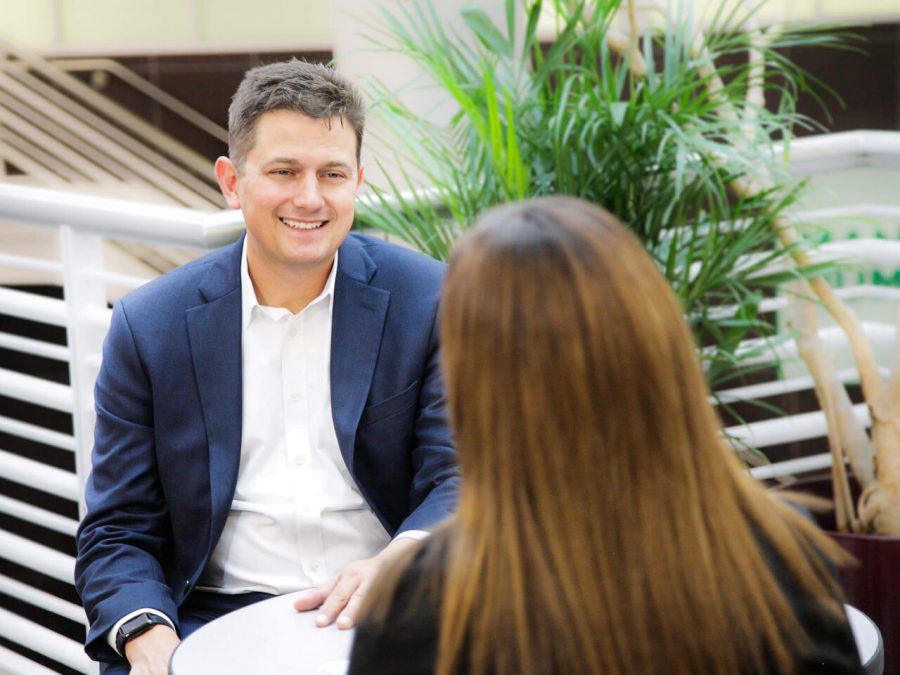 Talking about pollution: Where do you see your business unit when it comes to alternative propulsion systems? And: Are combustion engines dead?
Absolutely not. What I do think is, the speed in a move to alternative propulsion systems including full electrification and fuel cells have gained importance within the last years. However, what we also witness is a high demand for hybrid cars. Hybrids require products for combustion engines, which enables us to use our core competencies in filtration, plastic processing, acoustics and simulation to innovate our core products and combine them with newly developed products for battery electric and fuel cell vehicles.
Especially when it comes to the latter, we can add value thanks to our systems competence and our understanding of the entire air induction path of fuel cell systems. In order to address the changing business environment, we established a dedicated e-mobility team. Besides products for e-mobility applications we identified other opportunities for growth like investing in new locations to have the right footprint for our customers or expanding our cabin air filter business in the railway segment.
What about other macro trends the automotive industry is facing: What role does digitalization play when it comes to your customers' demands? How are you trying to meet this demand?
When we talk about digitalization, we basically talk about how to use technical finesse of digital technologies to make us and eventually also our customers smarter. Especially when it comes to reducing costs and saving time. Let me give you two examples: Internally we use design for manufacturing (DFM) to increase the robustness of our products, to hold tighter tolerances and as a result become more competitive. When it comes to product innovation, MANN+HUMMEL is working on a comprehensive software solution including sensor technology to measure the filter status in industrial applications. Algorithms analyze the data and return precise figures for predictive maintenance into existing telematics systems. Information on the status of their vehicles is a valuable asset for fleet operators of agricultural machines, construction machines and heavy duty commercial vehicles.
The smooth operation of their vehicles is only possible if the vehicles are properly maintained. The mentioned software solution allows maintenance times to be arranged precisely to fit in with the machine schedule. This reduces or even eliminates unplanned downtimes, which in turn has a positive effect on the efficiency of the vehicles, creating a clear monetary advantage to customers.
Precise maintenance also means less waste as we do not need to stick to fixed service intervals and therefore achieve a more sustainable use of our filters – which thus closes the circle.
Thanks for the interview.